Golem Karrierewelt is a leading training provider for exceptional virtual IT-trainings, originally based in Germany.  At Golem Karrierewelt, you can access a wide range of educational opportunities including seminars, workshops, custom in-house courses, certification programs and E-Learning courses. These offerings allow both individuals and organizations to develop their expertise, acquire new skills, and attain professional certifications.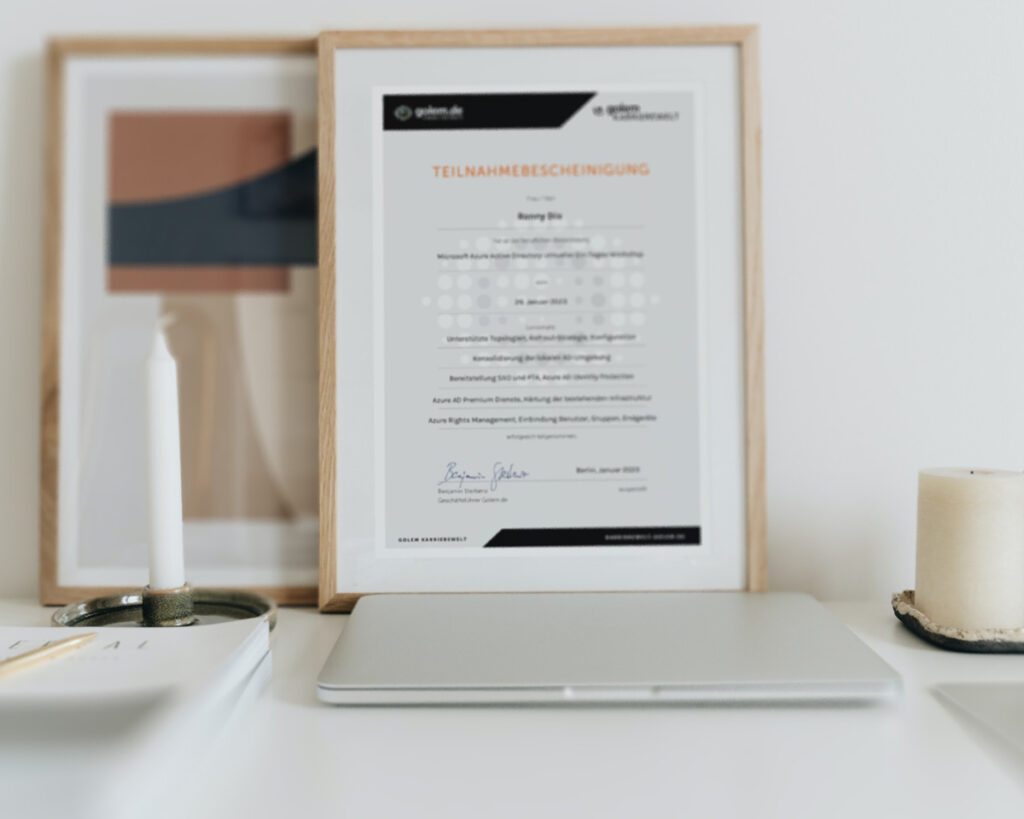 They joined SimpleCert in December of 2021 and have been an avid user ever since, with over 100 projects and around 350 recipients and counting. They utilize many of the features and enhancements included in all accounts such as the ability to translate a custom download link into German, branding colors, and text. They also use their own Office365 server. The option to use your own SMTP server is available in all accounts. This allows them to send as them, for the best deliverability and seamlessness to their recipients. With their professional monthly subscription, they have added additional users to manage the automation/distribution of certificates.
From form to certificate, they create a beautiful completion certificate for their trainees.
If you are an active customer of SimpleCert and would like to enter your certificate to be considered for the Certificate of the Month Program, please reach out to inquires@simplecert.net.