Certificates of Completion
SimpleCert® allows you to design your own custom certificate of completion using its streamlined online certificate maker. Whether you're completing school or you're providing proof of completing a workshop or conference SimpleCert® can help you create the perfect, branded, and customized certificate.
Completion Certificate Examples
Below you will find a few examples of creative certificates of completion designed and distributed by actual SimpleCert® customers.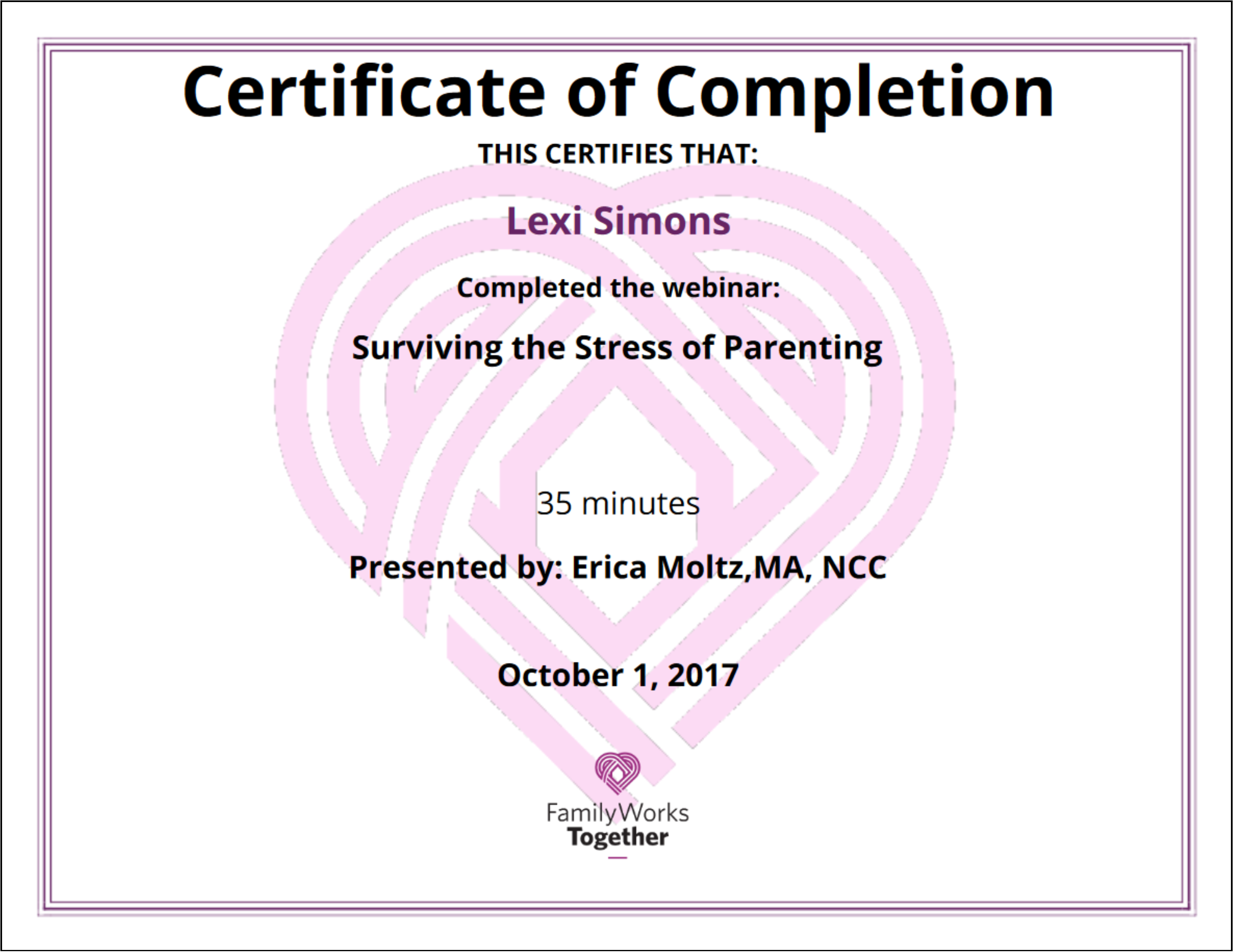 FamilyWorks Together – Certificate of the Month – December 2017
FamilyWorks Together provides comprehensive education and training opportunities to families formed through adoption, kinship and guardianship. FamilyWorks Together offers trauma-informed, adoption-competent and attachment-sensitive counseling to individuals, families, and groups in a number of settings.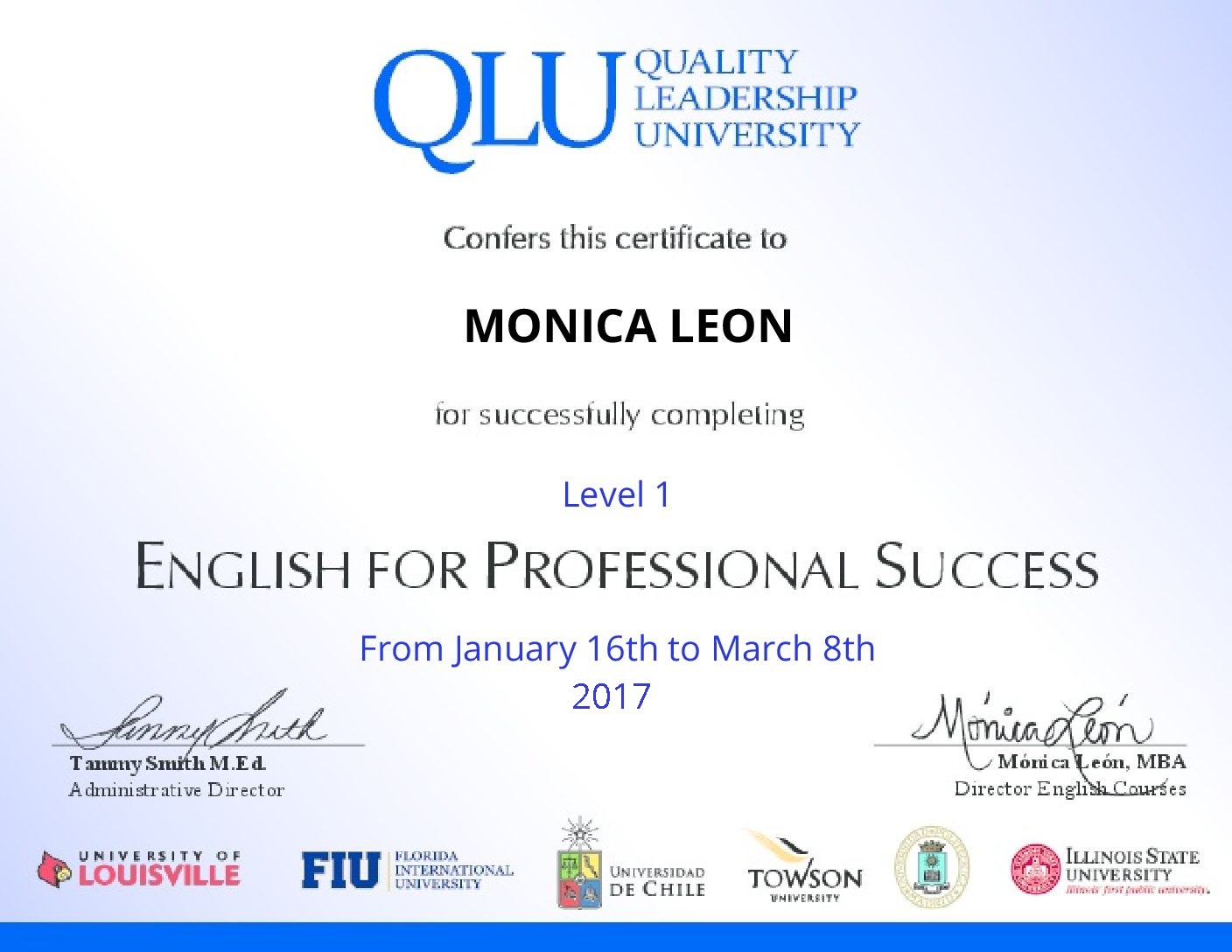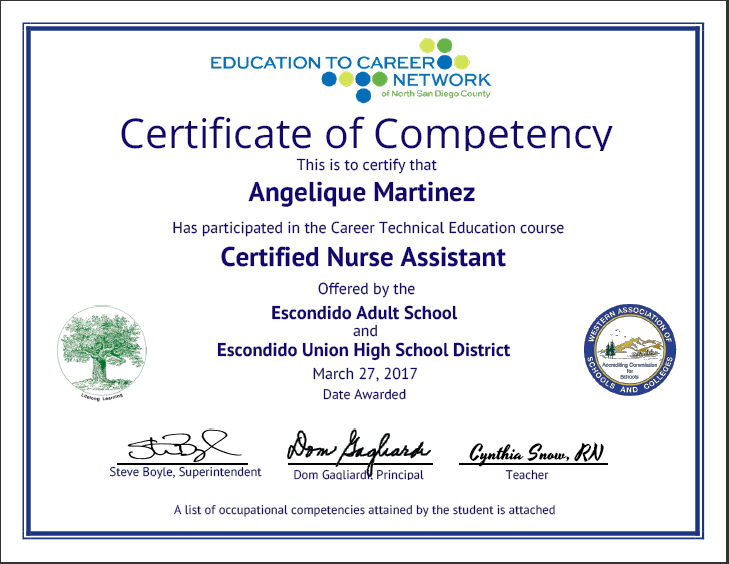 Escondido Adult School – Certificate of the Month – April 2017
Escondido Adult School, which is a part of the Escondido Union High School District, works to provide academic, vocational and enrichment needs of adult students thru their adult and community education courses. Prior to SimpleCert®, the school office had a time consuming program of manual certificate creation for Escondido Adult School, that involved manually creating and distributing as many as 600 certificates at a time.
Design Your Completion Certificate Right Now for
Free
!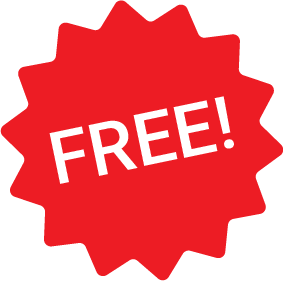 Design Your Completion Certificate Right Now for Free!
No matter how you choose to award and recognize your students, participants, members, or volunteers SimpleCert® is the perfect tool to make the process simple. Sign-up today to create your first free award template! With SimpleCert® you can easily create simple one-off completion certificates or you can create certificates of completion for your entire database of participants automatically in bulk! The SimpleCert® system is here to make the job of designing certificates quick and easy!