SimpleCert® allows you to design your own custom certificate of training using its streamlined online certificate maker. Whether you're certifying perfect training at school or you're providing proof of attendance for a workshop or conference SimpleCert® can help you create the perfect, branded, and customized certificate.
Training Certificate Examples
Below you will find a few examples of creative certificates of training designed and distributed by actual SimpleCert® customers.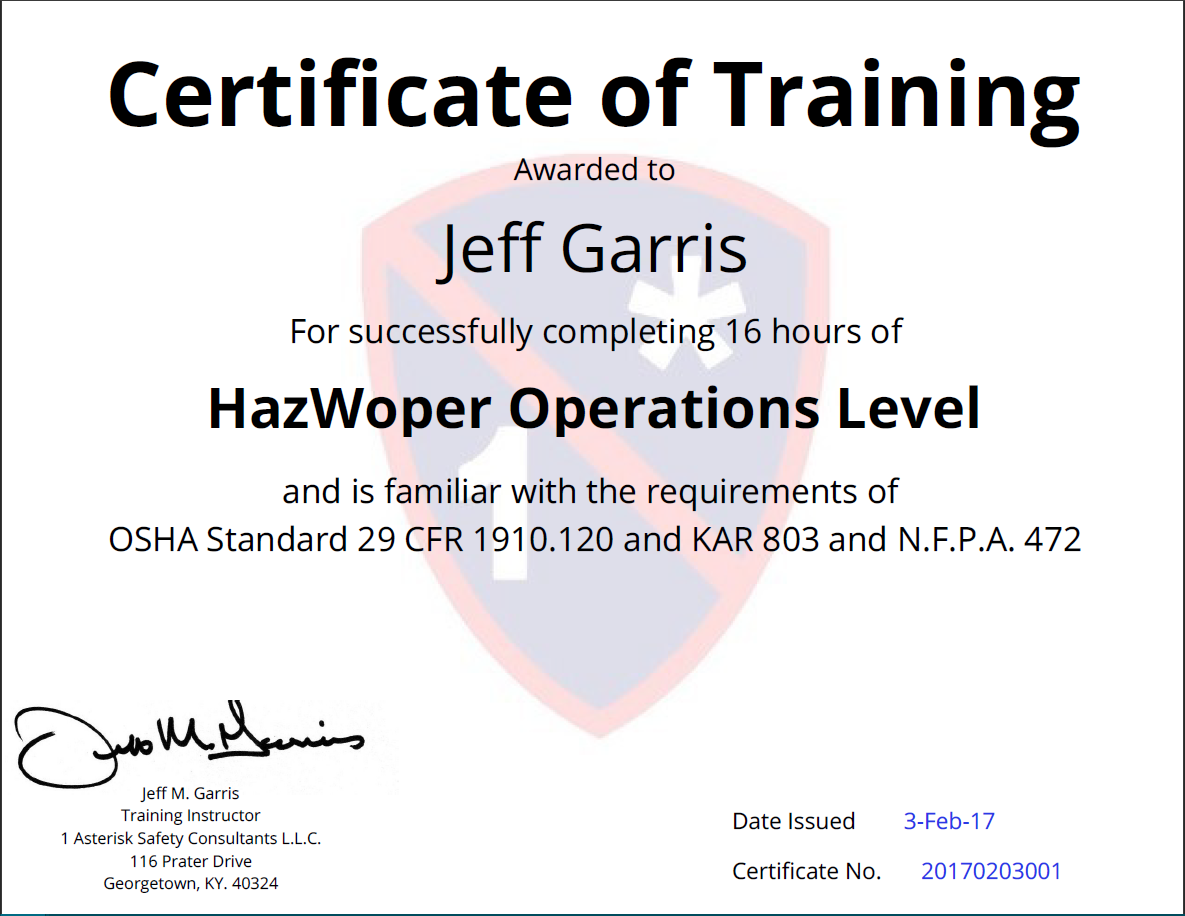 1 Asterisk Safety Consultants LLC – Certificate of the Month – August 2017
Based in Georgetown Kentucky, 1 Asterisk Safety Consultants provides training for the construction industry in the areas of OSHA compliance, Hazardous Materials, First Aid Training, etc. A retired professional Firefighter, Jeff saw a need for continued safety training within these fields to promote safety and readiness response. Jeff currently provides training on OHSA related topics throughout the United States.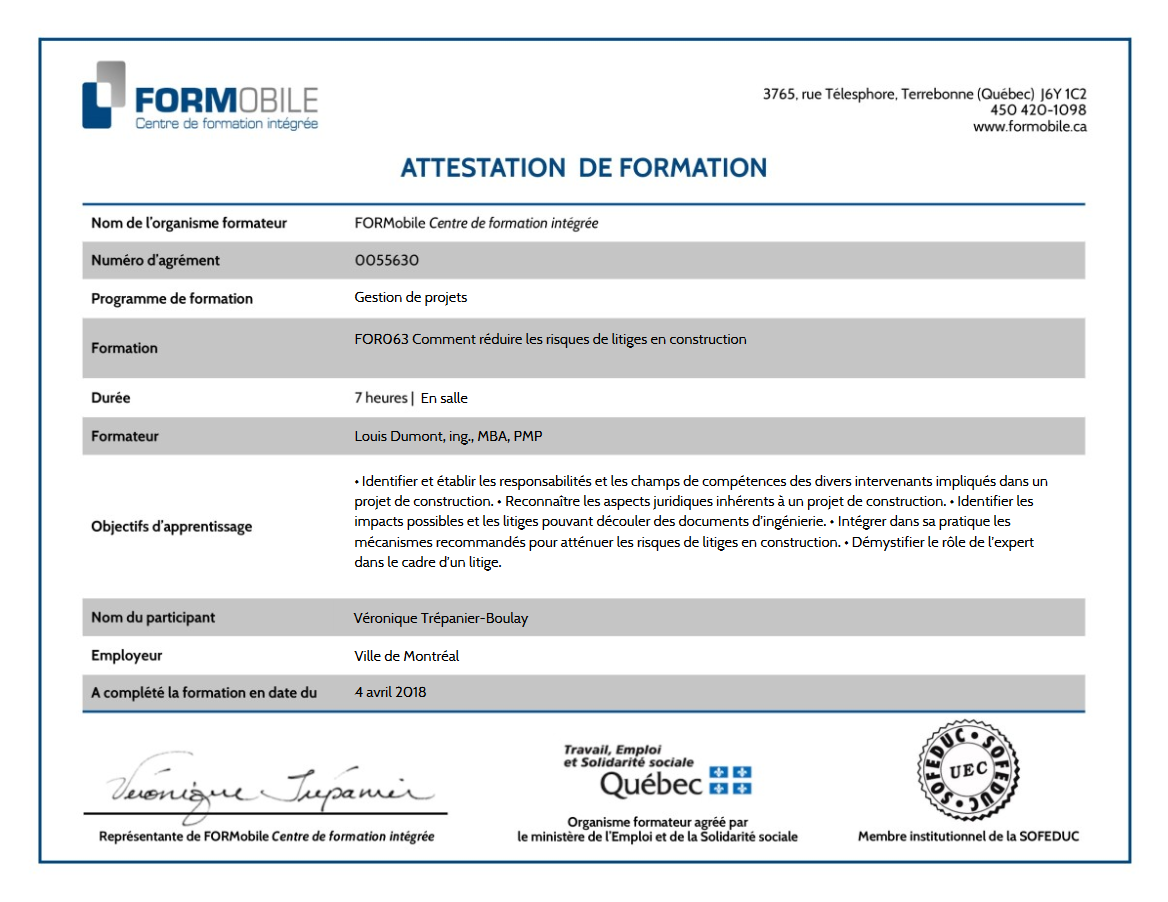 Certificate of the Month – April 2018 – FORMobile
FORMobile provides training for engineers and professionals in the field of civil engineering, planning and construction. FORMobile's training courses provide high quality continuing education for professionals within these industries. Upon completion of a continuing education course, FORMobile provides a certificate of completion to professionals in each class. FORMobile initially distributed certificates manually, but after an online search Véronique settled upon SimpleCert® to automate the management and distribution of these course certifications.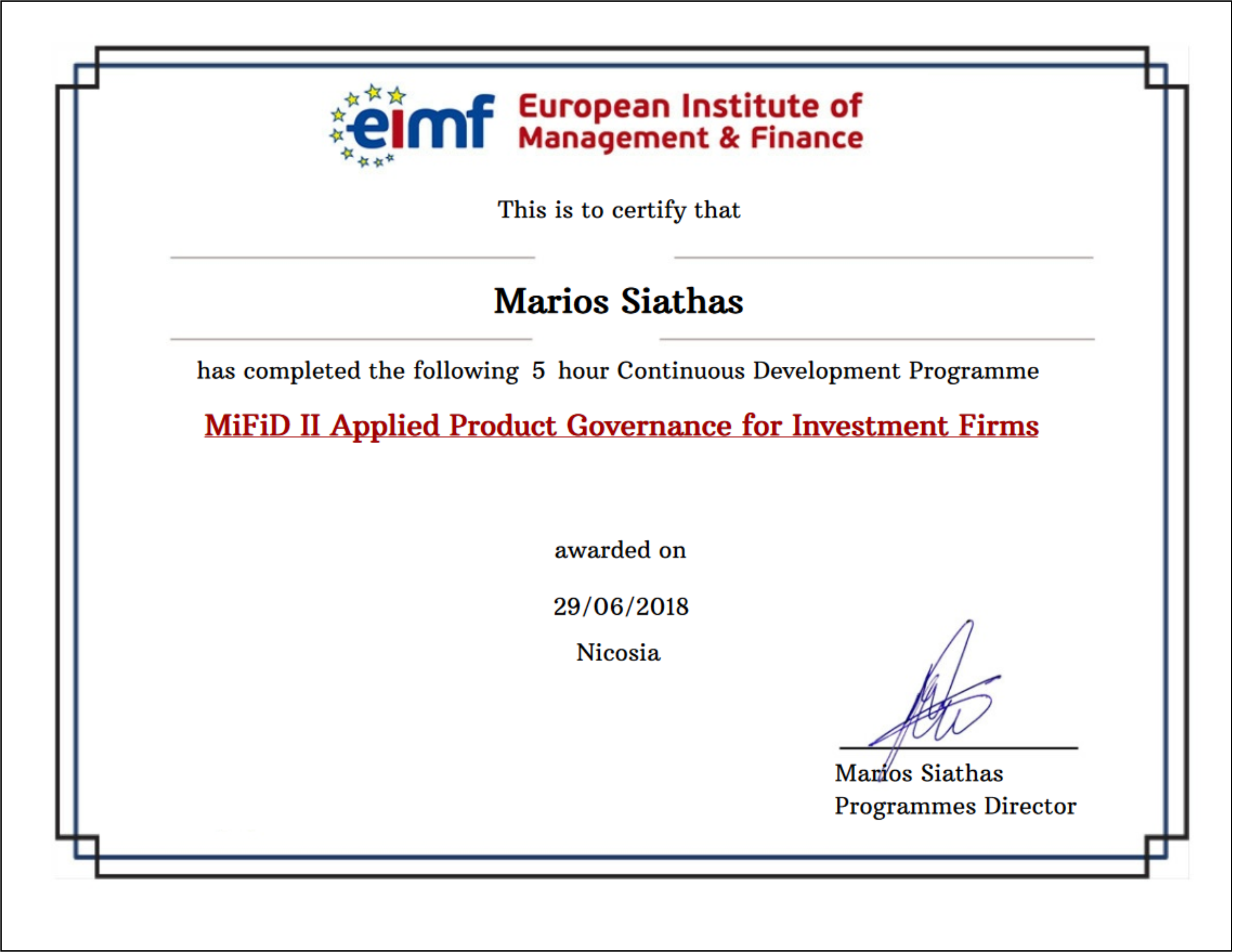 European Institute of Management and Finance – Certificate of the Month – August 2018
The European Institute of Management and Finance (EIMF) is a leading training provider, offering learning opportunities across a broad spectrum of areas for Cyrprus, and the European Union. Individuals and organisations alike are able to enhance their knowledge and skills, as well as attain professional qualifications, by attending EIMF seminars, workshops, customized in-house courses and certification programmes, or by enrolling in their extensive eLearning courses.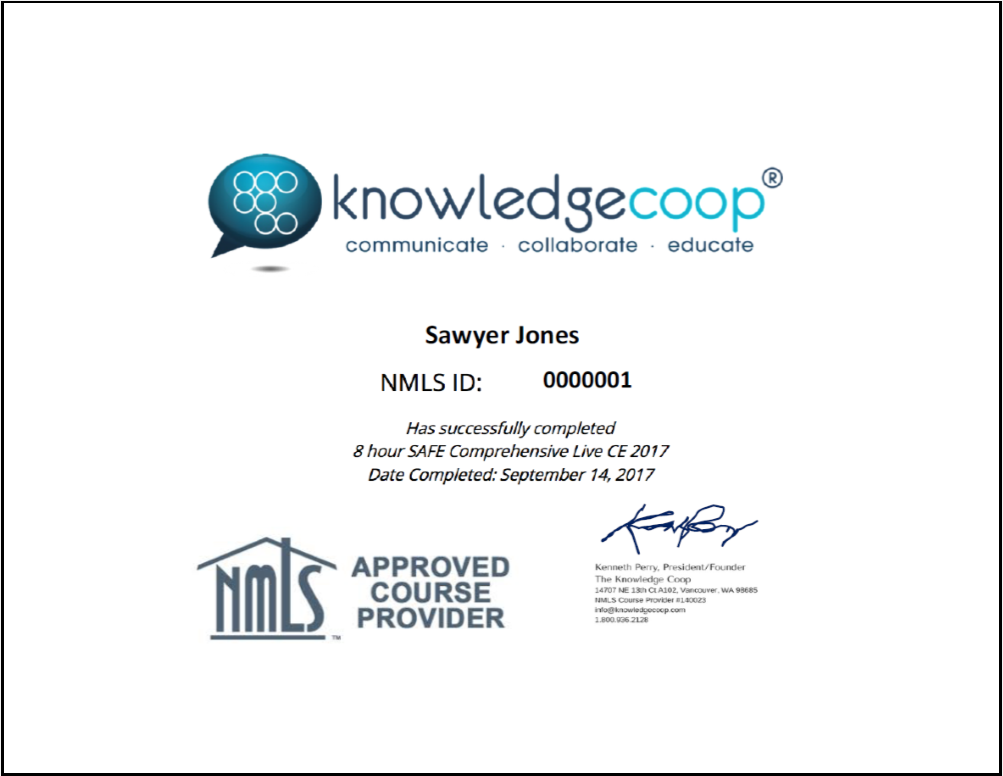 KnowledgeCoop – Certificate of the Month – October 2017
The Knowledge Coop is a training company that provides high quality and entertaining licensing programs to mortgage loan officers in both live and online classes. They also provide intranet services and custom video content to businesses that are looking for excellence.
Design Your Training Certificate Right Now for
Free
!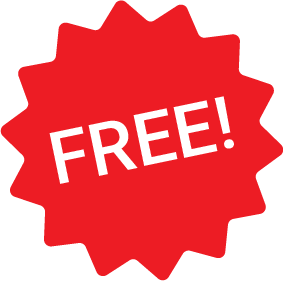 Design Your Training Certificate Right Now for Free!
No matter how you choose to award and recognize your students, participants, members, or volunteers SimpleCert® is the perfect tool to make the process simple. Sign-up today to create your first free award template! With SimpleCert® you can easily create simple one-off training certificates or you can create certificates of training for your entire database of participants automatically in bulk! The SimpleCert® system is here to make the job of designing certificates quick and easy!