Certificate of Achievement Templates for Every Industry and Occasion
Certificates of achievement are a unique and personal way to recognize someone's hard work and success. People of all ages can't help but smile when they receive a personalized certificate that congratulates them on a job well done. Whether you need to create a certificate for school, work or just for fun, SimpleCert® has a vast library of certificate of achievement templates to get you started.

SimpleCert®'s certificate maker includes a vast online library of templates and thousands of images to choose from. Best of all? It's totally free to get started! 

Popular Ways to Use Our Certificate of Achievement Templates:
Whether you need a premade template that's ready to go, or you want to design an entirely unique certificate of achievement, SimpleCert® has intuitive tools to make designing, sending and storing certificates easy and fun! Here are a few of the most popular certificate of achievement templates you can customize using our library of prebuilt templates: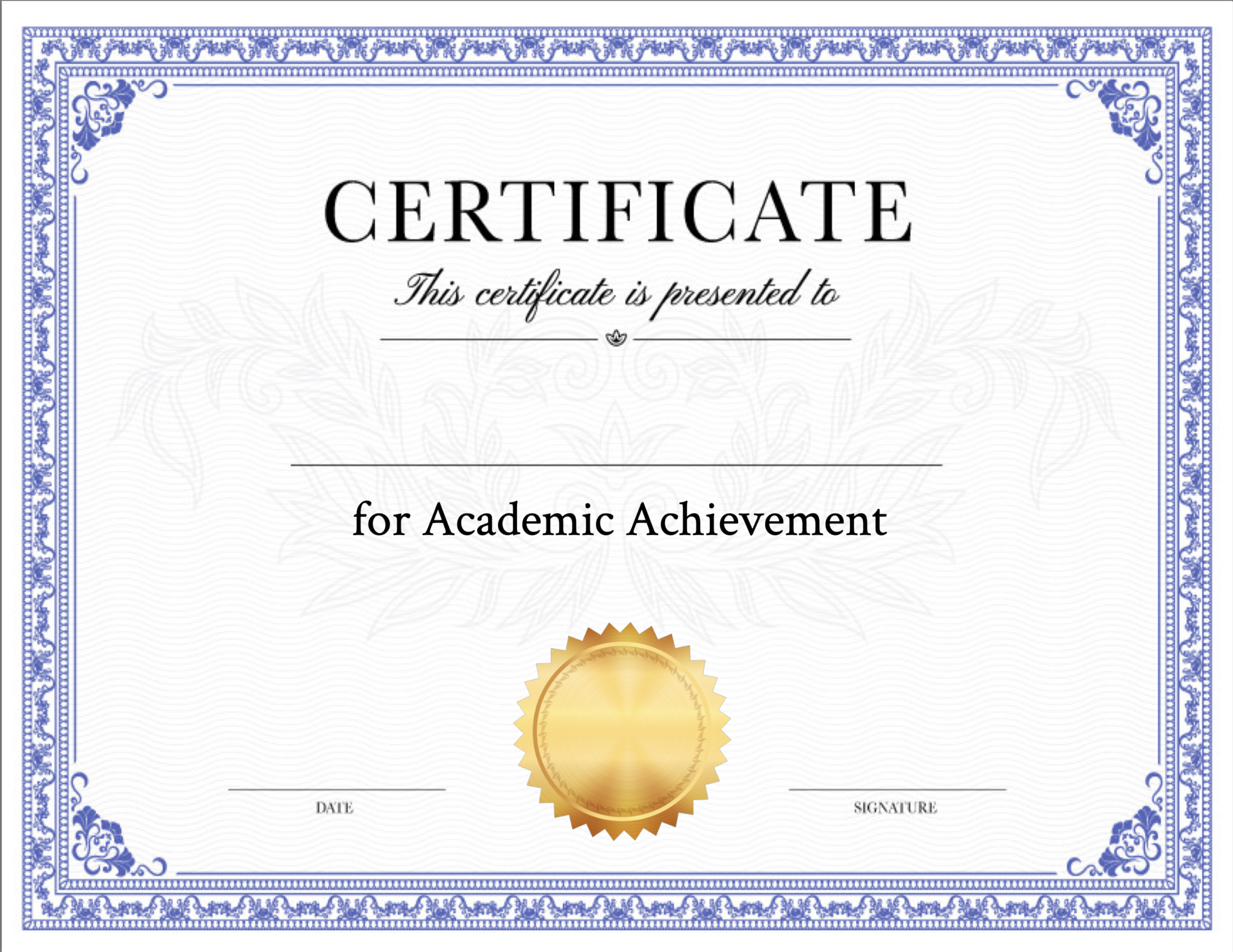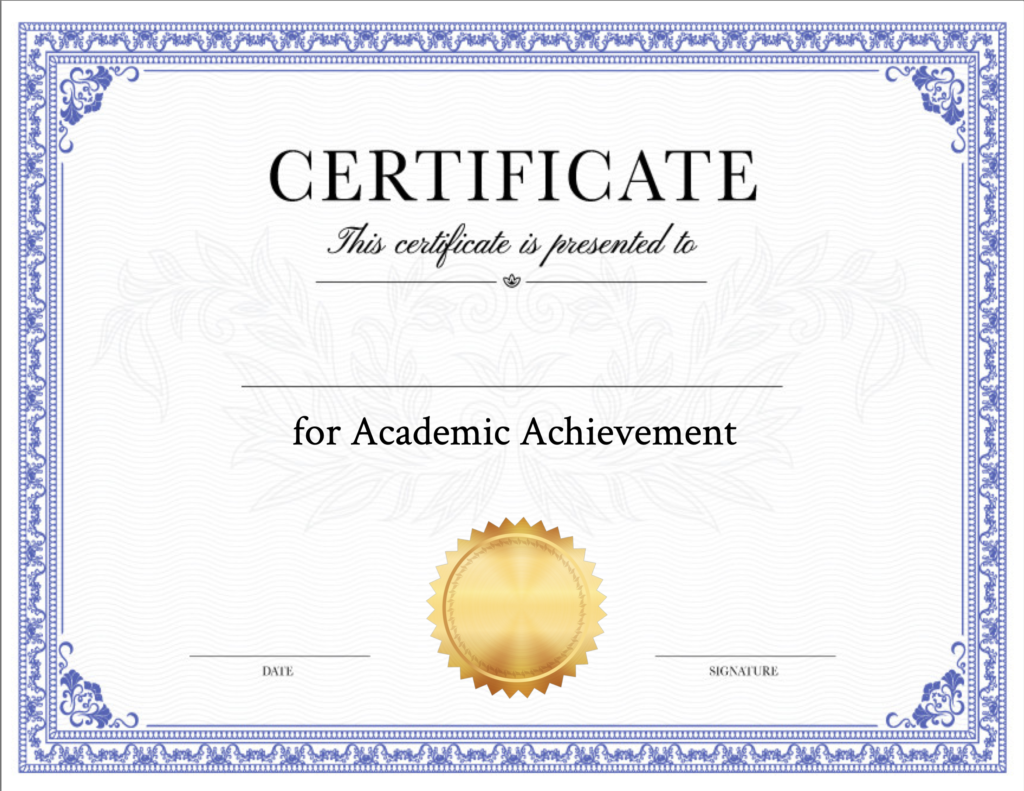 Academic Achievement Template
Students of all ages feel special when their hard work and commitment to their studies are recognized and rewarded. You can design and personalize academic achievement templates to recognize milestones such as making the honor roll, or passing a difficult test.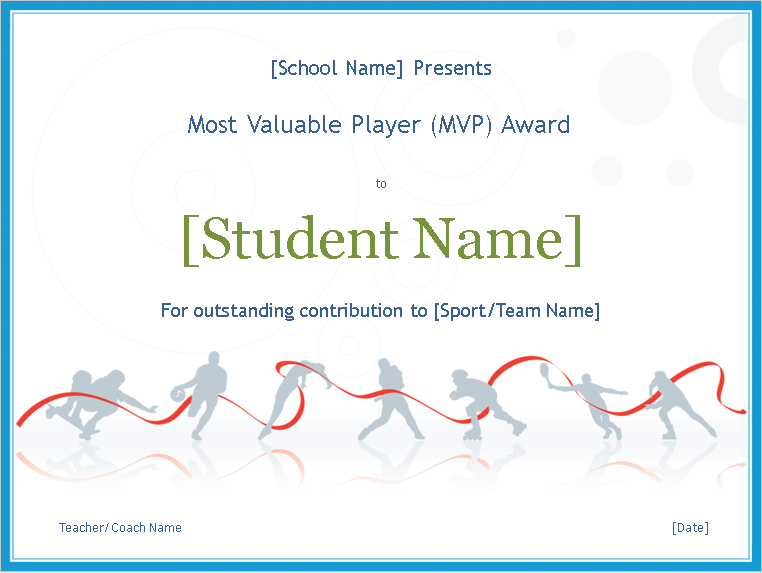 Sports Achievement Template
Coaches and parents alike can customize a sports achievement certificate to reward athletes who made a big difference in the success of their team. Certificate ideas include MVP awards, most number of points scored and team player awards.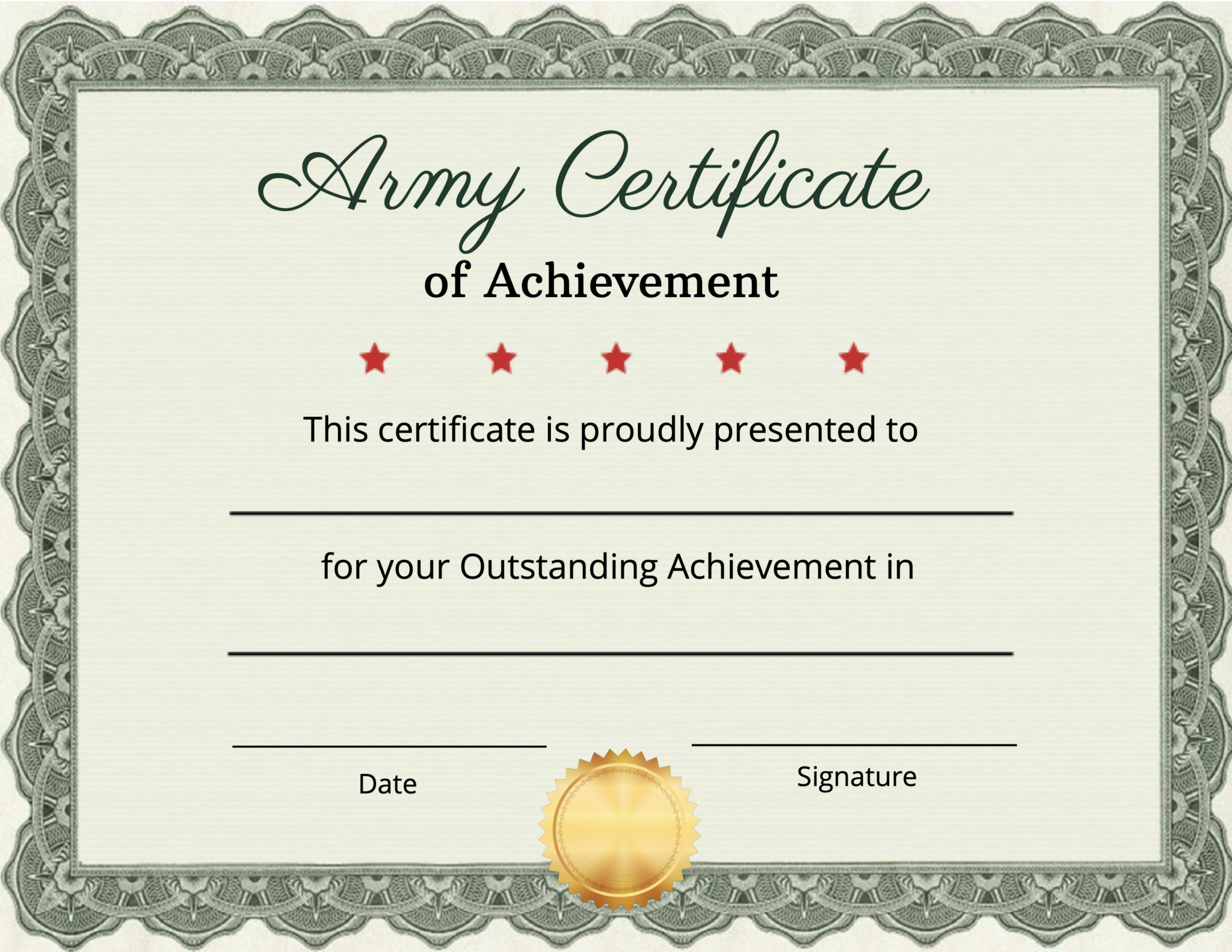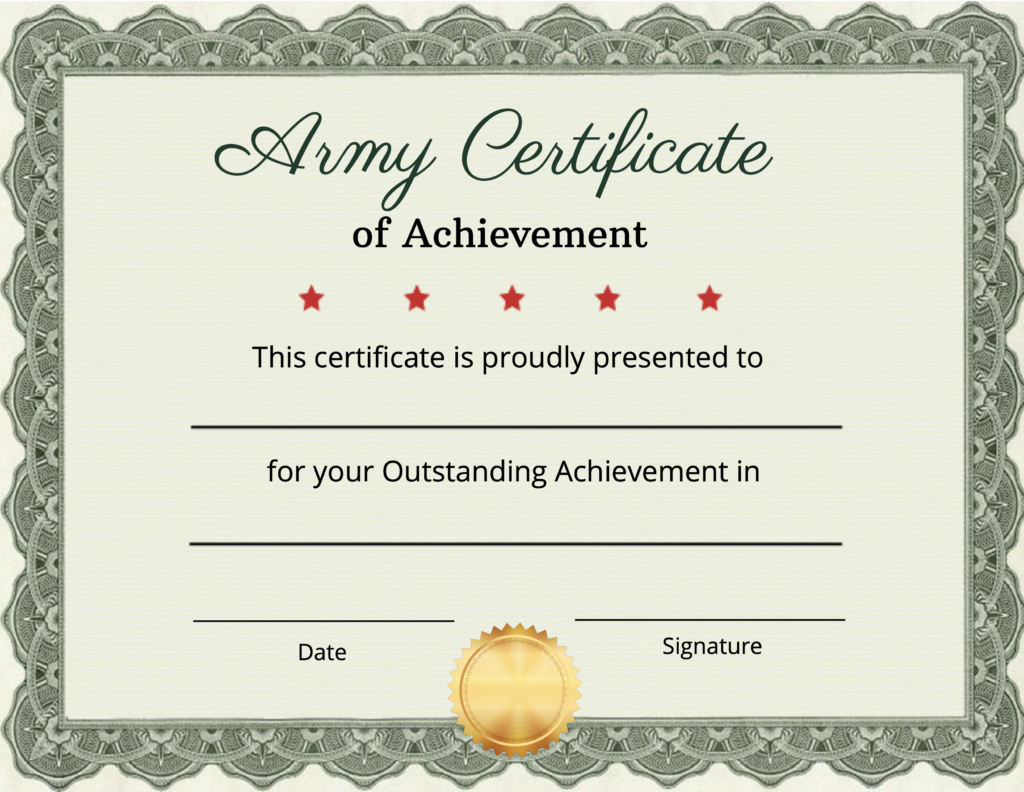 Army Certificate of Achievement
 Certificates of achievement are a great way to honor a soldier's skills and accomplishments. Unit leaders can flex their creativity and create army certificates of achievement that include custom logos and even a unit mascot.
Other Ways You Can Reward Others With a Certificate of Achievement
SimpleCert®'s online library of photos, clip art and design tools give you the flexibility to design a certificate for any occasion. Best of all? SimpleCert® is 100% browser-based, meaning you don't have to download any apps or software to create certificates that are uniquely your own.

Here are more creative ways you could use a certificate of achievement:
Employee of the Month Certificate 
Best Supervisor Certificate
Dean's List Certificate
Spelling Bee Certificate
Highest Sales Volume Certificate
Top Performing Real Estate Agent Certificate
Going the Extra Mile Certificate
Course Completion Certificate
Retirement Certificate
Perfect Attendance Certificate
Art Achievement Certificate
Music Achievement Certificate
Contest Winner Certificate
Above and Beyond Certificate 
Valedictorian Certificate
Community Service Award Certificate
Share Your Certificate of Attendance On Social Media
Earning a certificate of achievement is a noteworthy milestone for students and professionals alike. When you take the time to reward someone with a certificate, you're showing that you care about their accomplishments and the efforts they've put forth. 
To help recipients showcase their achievements, we've developed the SimpleCert® Social Media Share function. Once the recipients receives the certificate via email, they will be given a link that they can use to post the certificate to these popular social media platforms: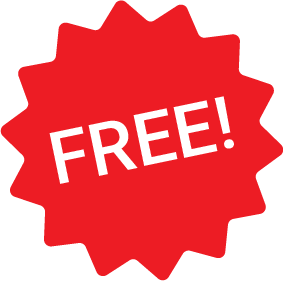 Design Your Certificate of Achievement for
Free
!
Get started now with a free SimpleCert® account–no credit card required! You can design, send, print and store 10 certificates of attendance absolutely free. Whether you need to send one certificate or generate bulk certificates for your entire company, SimpleCert® has the intuitive tools to make creating certificates easy, fast and fun.