Professional Certificate Templates
Businesses rely on certificates to document employee growth, provide positive feedback for a job well done, and to certify that employees have met continuing education or safety standards. Online certificate templates are a convenient and fast way to generate professional certificates for any business or industry purpose. 
SimpleCert®'s industry-leading integrations and apps make it easy to generate certificates in bulk using your favorite business applications such as Google Sheets, Google Forms or Zapier. We make it easy and fun to create custom, branded professional certificates that help your business and employees shine.
Popular Professional Certificate Template Ideas:
SimpleCert®'s professional certificate maker gives you the flexibility to create any type of printable certificate for your business. You can even create custom templates that use your brand colors and logo! Here are a few ready-made templates to help inspire your creativity.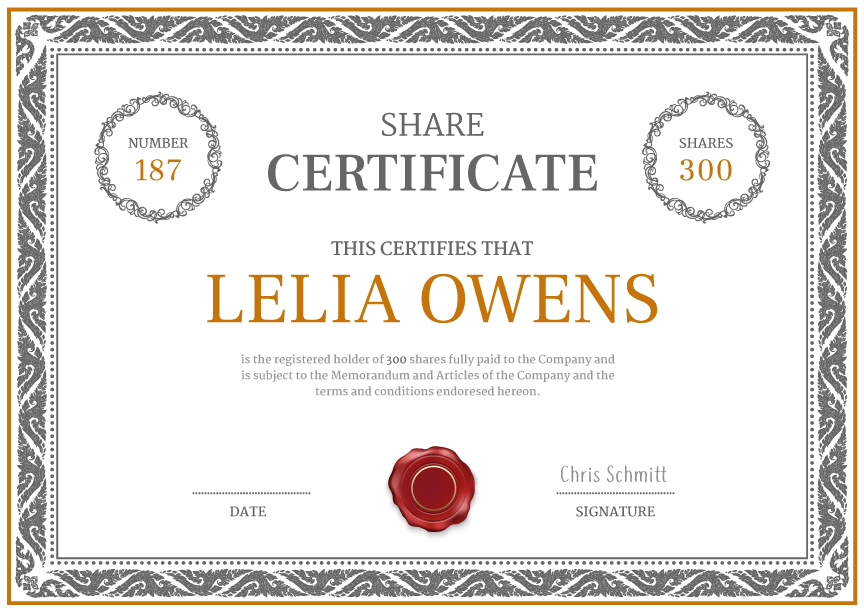 Stock Certificate Template
Businesses use stock certificate templates to streamline the sale of company stock and provide shareholders with a polished, professional certificate of ownership. Create branded professional stock certificates that include all of the important details, such as the stock certificate number, total number of shares, signature lines, and a section that can be completed by the stockholder in the event of a future transfer of ownership.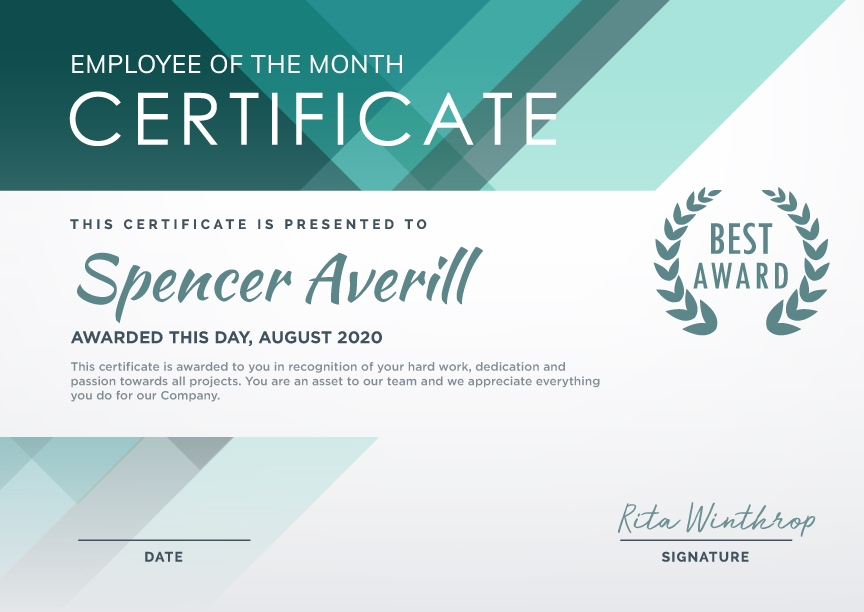 Employee of the Month Template
Show your employees that you recognize their hard work and dedication to the company with a custom Employee of the Month Template. You can even include the employee's photo! You'll receive a printable certificate and a digital copy that can be emailed to employees so that they can post their achievements on LinkedIn or other social media platforms.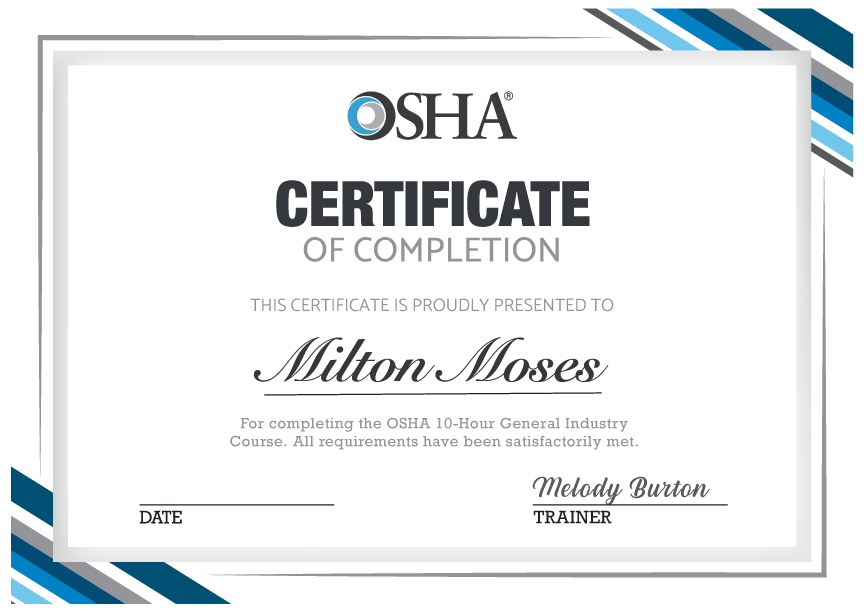 OSHA Training Certificate Template
Create OSHA certification templates quickly and easily with the SimpleCert® online certificate maker. Whether you need to certify one worker or an entire company, our bulk certificate maker is easy to use and saves you time and money.
Business & Industry Certificate Template Ideas
There's no limit to the number and type of certificates you can create for your business! Whether you're recognizing employees for their hard work or certifying the completion of a training course or seminar, SimpleCert® makes creating professional certificates easy and fun.
Here are some business and industry certificate ideas to get you started:
Professional Certificate:
Stock Certificate Templates
Sales Award Templates
Gift Certificate Templates
Certificate of Appreciation Templates
Certificate of Completion Templates
Certificate of Origin Templates
Certificate of Authenticity Certificate Templates
Certificate of Recognition
Continuing Education Templates
Blank Certificate Templates
Stock Certificate Templates
Employee of the Month Template
Workplace Diversity Training Certificate
OSHA Training Certificate
Safety Training Certification
Fire Safety Certificate
Boat Safety Certificate
Firearm Safety Certificate
Handgun Safety Certificate
Construction Safety Certifications
Food Safety Certificate
Industrial Maintenance Certification
Design Your Business Certificate Right Now For
Free
!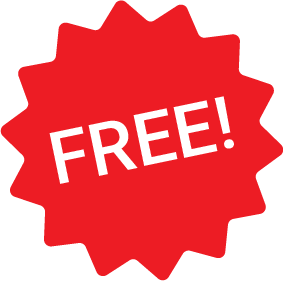 Design Your Church Certificate Right Now for Free!
SimpleCert® makes it easy to create custom professional certificate designs that are both practical and add value to your brand identity. Our simple certificate maker is designed to generate bulk certificates to meet the needs of your organization. You can streamline the certificate-making process using our industry-leading API and integration platforms designed to save you time and money so that you can focus on the tasks that drive your business!