Streamline Certificate Creation with Zapier
Delivering certificates and awards shouldn't be a waiting game tied up in a hassle. SimpleCert streamlines certificate creation, design, and delivery to remove any roadblocks from recipients celebrating their achievements or recognition. To further ease the delivery process, SimpleCert has several Zapier templates in our design studio that function well with a myriad of contact apps.
Zapier gives the different apps and platforms you use the "when and then" instruction. When, for example, you get an email from a client or sales lead, the relevant team or person is notified in a way previously set up. Zapier tells the other app or platform a "then, do this" instruction. Zapier automates apps and platforms that aren't built to work together, think of it as a forced collaboration between repetitive tasks and all done without any coding on your part.
Now when you design an award, printable certificate, or recognition certificate, you can upload recipients from these platforms to quicken their delivery: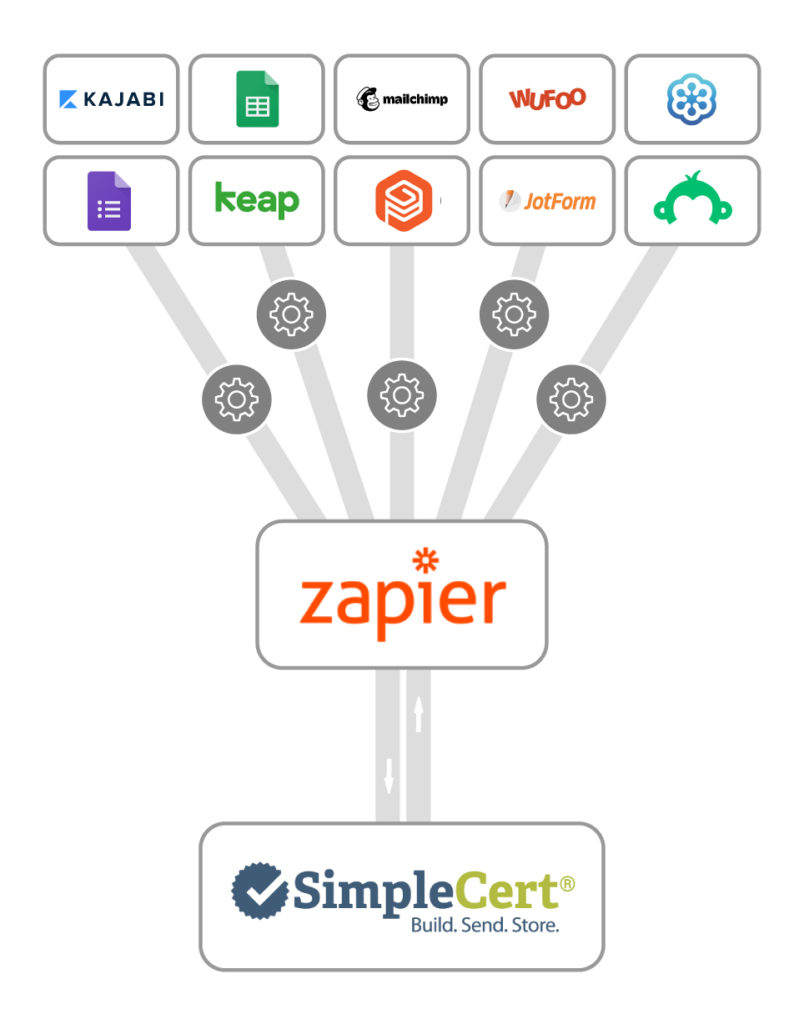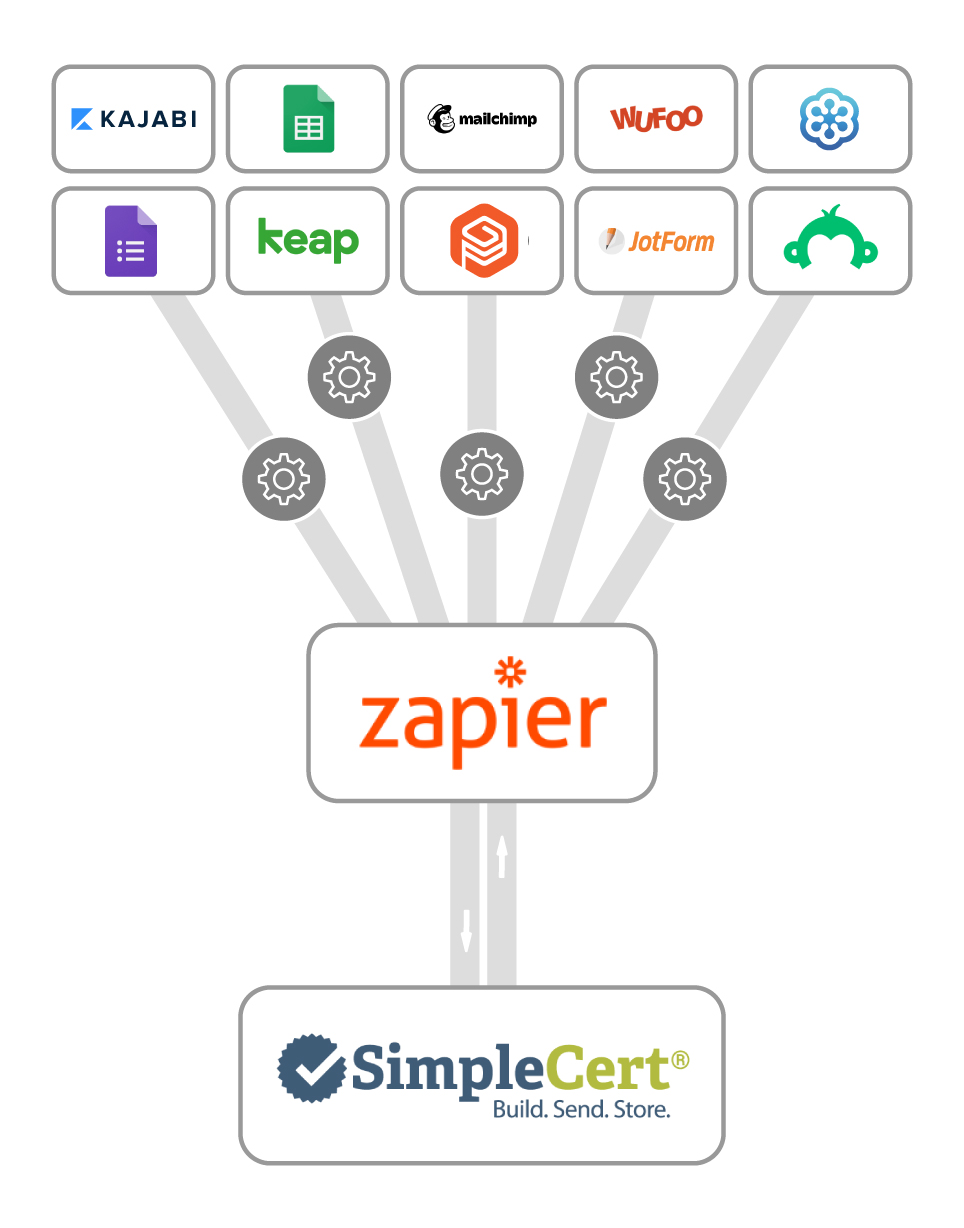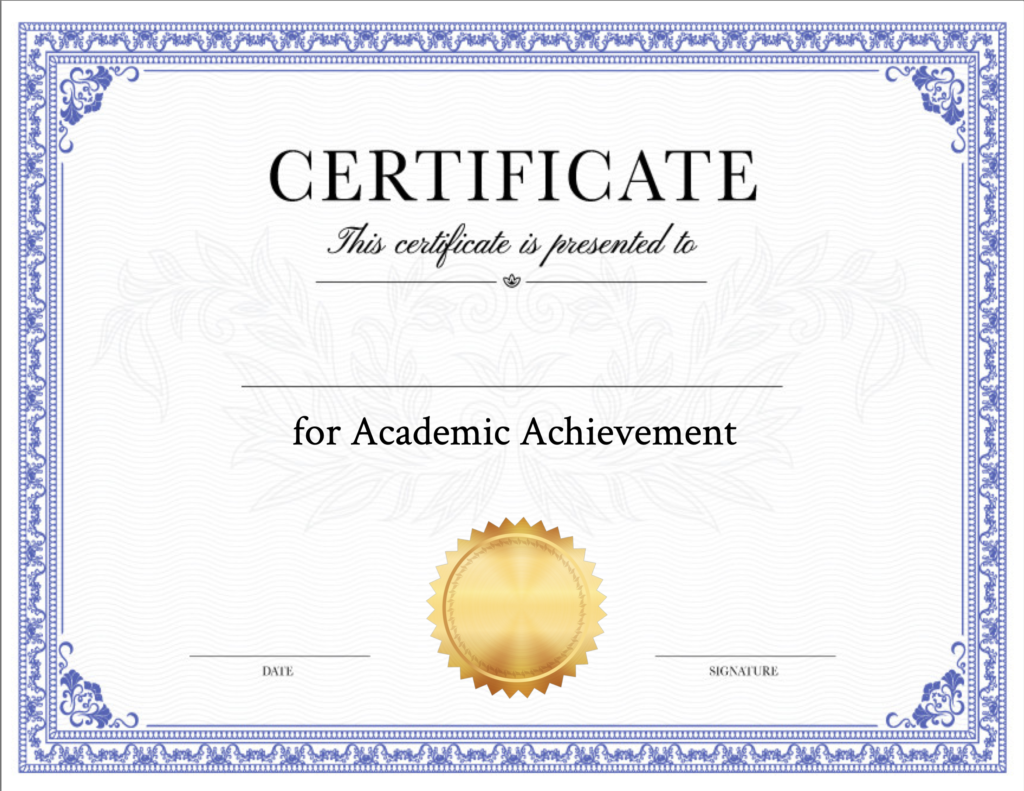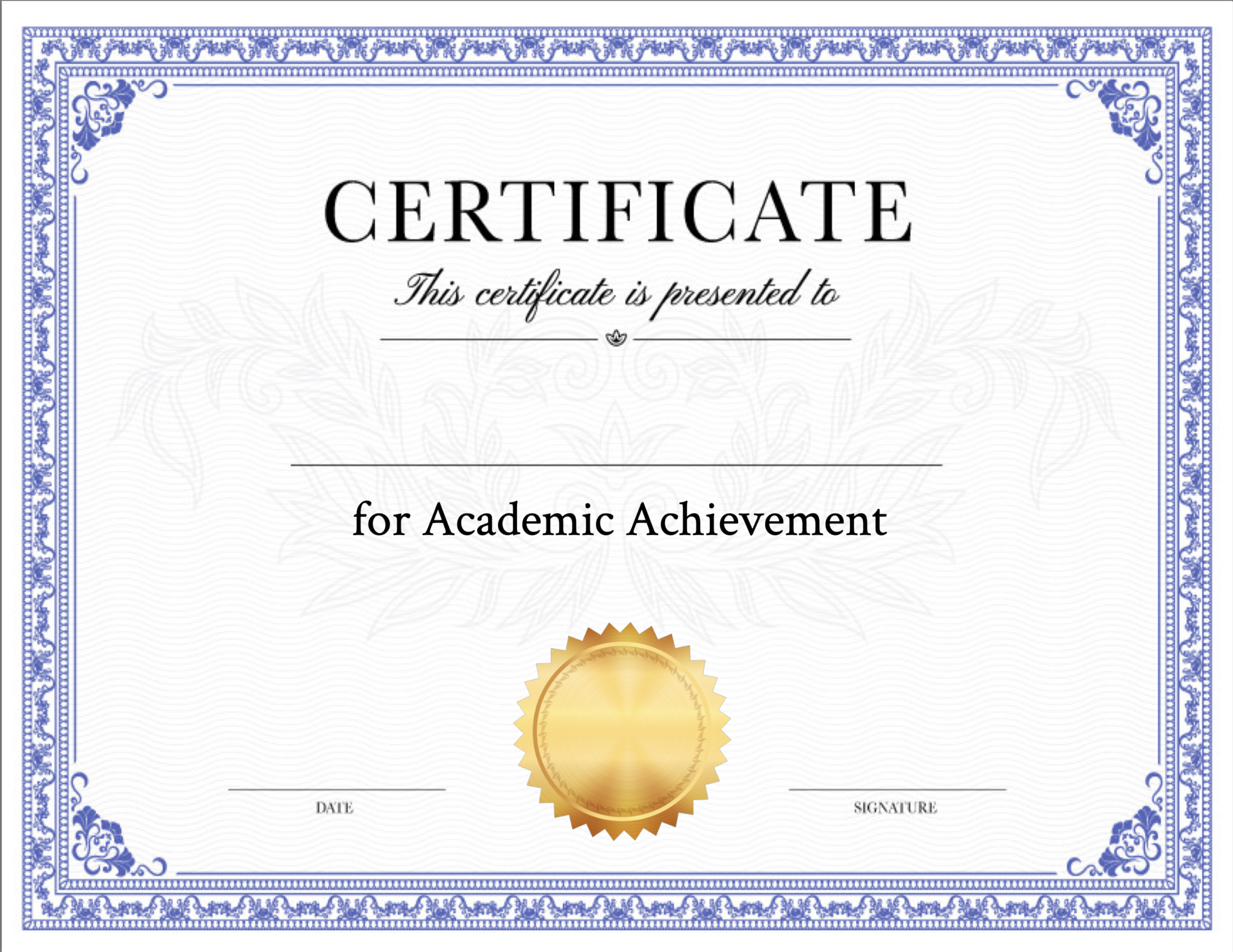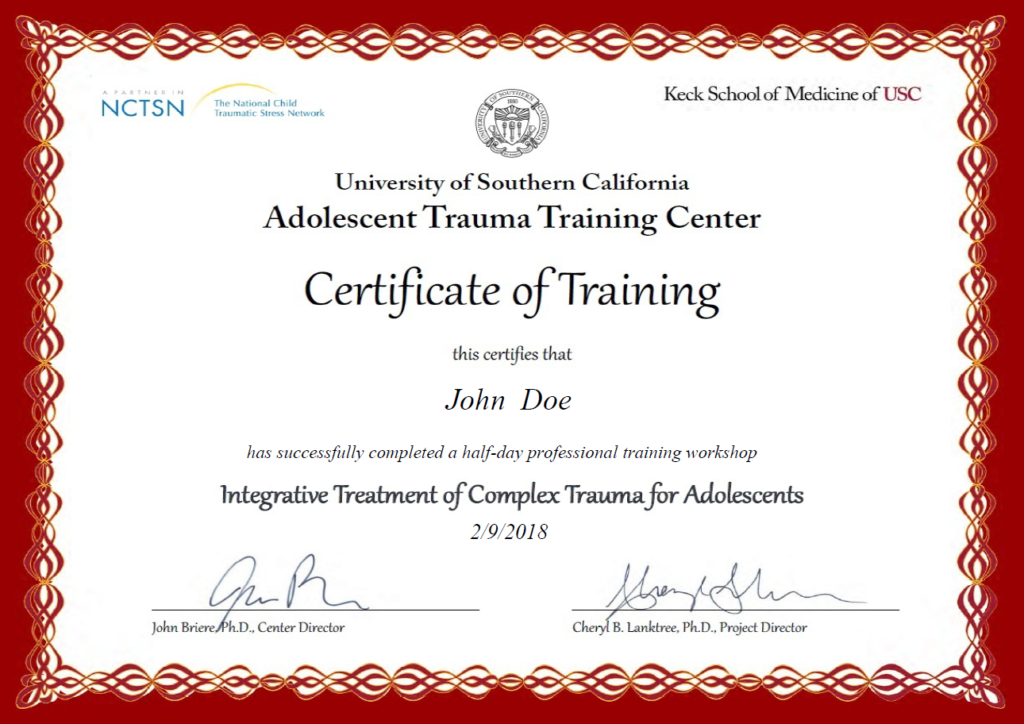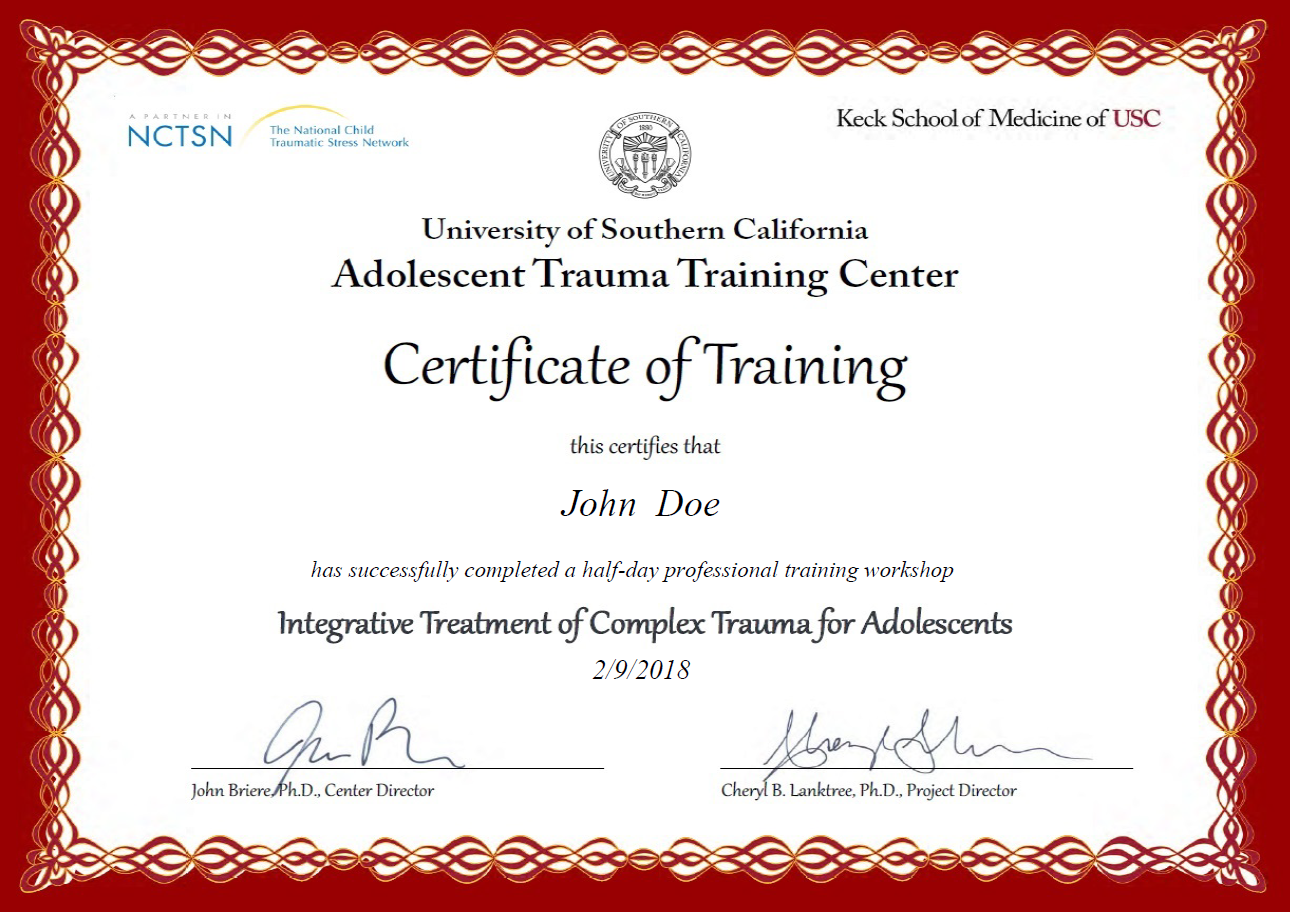 Zapier & Templates from SimpleCert®
SimpleCert gives you the tools and a landscape of beautiful templates to create awards and certificates for those who've earned them, and even provides a delivery system that includes sharable features on social media. Zapier connects SimpleCert to other platforms that would elicit a designed award or certificate for delivery. 
All you have to do is choose or design the award and set up the recipient list.
Let's say you're running an online course and when a student successfully completes an exam or the course itself, Zapier triggers SimpleCert to send them a customized certification.
Another example of Zapier and SimpleCert working together is an award for attendance or most money raised in a nonprofit. Zapier can trigger SimpleCert to send an award from information gathered via apps or platforms tracking such data. If that's how you decide to set it up.
To the left are some examples of certificates and awards that Zapier can instruct SimpleCert to send out.
SimpleCert is dedicated to the ease of celebration and furthering partnerships to that end. You've worked hard for recognition and the certifications afforded to you. A beautiful design, custom cultivated, and without the unsure wait time to toast to achievement is what SimpleCert is committed to.

If you use any of the platforms above, now you can easily integrate a list of recipients for their well-earned certificates after choosing from our vast library of templates or designing them yourself.
Popular Apps used with SimpleCert
Flexible Pricing to Match Flexible Designing
If you're ready to award another's hard work, look no further than signing up with SimpleCert®. There are three plans when it comes to streamlining your certification creation:
Ready to streamline your online certification process? If so, you can try SimpleCert®'s FREE account to see how it suits your eLearning courses.You get full access to build, send, and store a certificate for up to 10 people a month. This is an excellent opportunity to see the seamless automation SimpleCert®'s certificate generator brings to Kajabi's learning management platform.
Basic
Add LinkedIn Profile (pre-filled)
Advanced
Add LinkedIn Profile (pre-filled)
Professional
Add LinkedIn Profile (pre-filled)
Enterprise
Add LinkedIn Profile (pre-filled)
This is the perfect plan for pros and adds a feature where recipients can log in and download stored certificates.
A solution for when you need it and perfect for one-time awards or certifications or celebration statements. You have access to all the same features and pay per credit bundle rather than on-going monthly fee for continual access.
Ready to share accomplishments with the world? Click below and let the celebration begin