Certificate & Award Ideas for Schools & Teachers
Providing recognition to students and staff for their hard work is a great opportunity to shine a light on hard work, dedication, and good behavior of those who are willing to go above and beyond. When used correctly, awards provide an opportunity to highlight the types of behaviors that will make both students and staff more successful in school and in life. Whether a student is in elementary school, middle school, high school, college, or beyond, an award is a great way to let them know that you care and that you see their efforts.
When it comes to the world of education, we have a tremendous amount of opportunity to award students. Below, we have highlighted a collection of popular awards as well as some great ideas of attributes worthy of an award.  
Popular School Award Template Ideas:
SimpleCert allows for the creation of any type of printable award or certificate with its drag and drop editor. but here are a few great ready-made ideas that will get you started.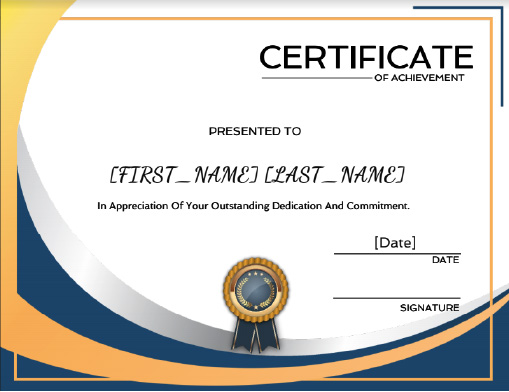 Certificate of Achievement Template
A certificate of achievement can be easily adapted for all types of achievement from grades to athletics. This easily printable template certificate of achievement can be adapted to represent whatever is needed.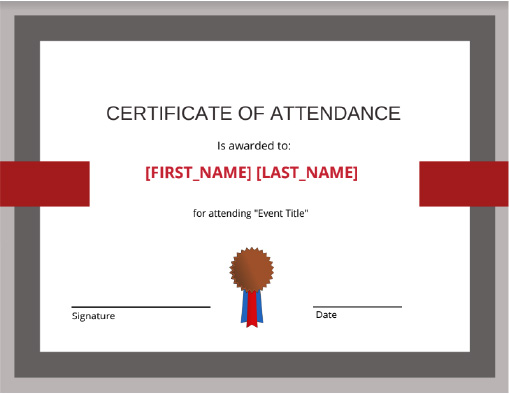 Perfect Attendance Award Template
Making it through a full year of school without missing a single day is an accomplishment. Our printable perfect attendance award template is the ideal way to highlight the students who make school attendance a priority.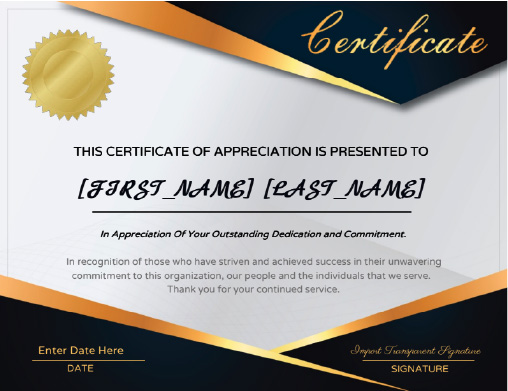 Honor Roll Certificate Template
Getting good grades takes hard work and dedication. Students who go above and beyond in the classroom deserve recognition. Our free printable honor roll certificate template will make awarding your students a breeze.
Unique & Fun School Award Ideas
Beyond those pre-made ideas, with SimpleCert you can create any certificate you can imagine. Whether you're looking to personalize a meaningful award that recognizes the positive traits of every student, or you're looking to create some exciting custom awards that align with the personality of your school or class, our tool can do it.
Here are a few great ideas to get you started:
Above and Beyond Award
Academic Excellence Award
Academic Star
Achievement Award
Artfully Creative Award
Aspiring Author
Awesome Attitude
Awesome Friend
Best Manners
Biggest Smile
Caring Classroom Award
Certificate of Achievement
Certificate of Completion
Citizenship Award
Dean's List
Difference-Maker Award
Excellent Effort
Five-Star Honors
Good Citizen Award
Good Friend Award
Helping Hand Award
High Five Award

Homework Hero
Honor Roll
Enthusiastic Learner
Excellent Effort Award
The Extra Mile Award
Kind Classmate Award
Leadership Award
Math Master
Miss Manners Award
Most Caring
Most Improvement
Most Responsible
Most Thoughtful
Most Trustworthy
Technology Whiz
Top Reader
The Kindness Counts Award
The Wow! Award
Writing Wizard
The Yes I Can! Award

Outstanding Improvement Award
Peak Performance
Perfect Attendance
Principal's Award
Remarkable Reader Award
Reading Rockstar
Rising Star Award
Safety Award
Shining Star
Sight Word Wizard
Spectacular Sportsman Award
Star Reader
Star Student
Stellar Student Award
Student of the Month
Student of the Year
Student of Integrity Award
Super Scientist
Super Speller
Teamwork Award
Positive character traits worthy of awards & certificates
So often, awards go to those who are gifted in areas like academics and athletics. While those are great qualities worthy of awards, there are many excellent students gifted in other areas. Some positive traits you may consider building a custom award template for might be:
Humor
Ambition
Confidence
Kindness
Caring
Cooperation
Courage

Patience
Trustworthiness
Wit
Compassion
Creativity
Generosity
Fairness

Enthusiasm
Adventurousness
Imagination
Perseverance
Peacekeeper
Responsibility
Respect 
Design Your School Certificate Right Now for
!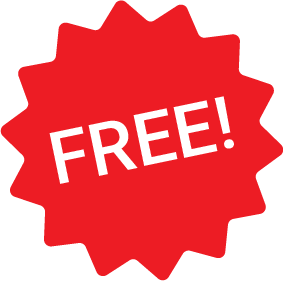 Design Your School Certificate Right Now for Free!
No matter how you choose to award your students, SimpleCert is a must have resource. Sign up today to create your first free award template! With SimpleCert you can easily create simple one-off certificates or you can print awards for the entire school with our simple roster upload capability. No matter what type of awards or how many you need to create, the SimpleCert system can make your job quick and easy.