Certificates of Continuing Education (CPE | CEU | CE)
SimpleCert® allows you to design your own custom Certificates of Continuing Education using its streamlined online certificate maker. SimpleCert® can help you create the perfect, branded, and customized certificate.
Certificates of Continuing Education Examples
Below you will find a few examples of creative Certificates of Continuing Education designed and distributed by actual SimpleCert® customers.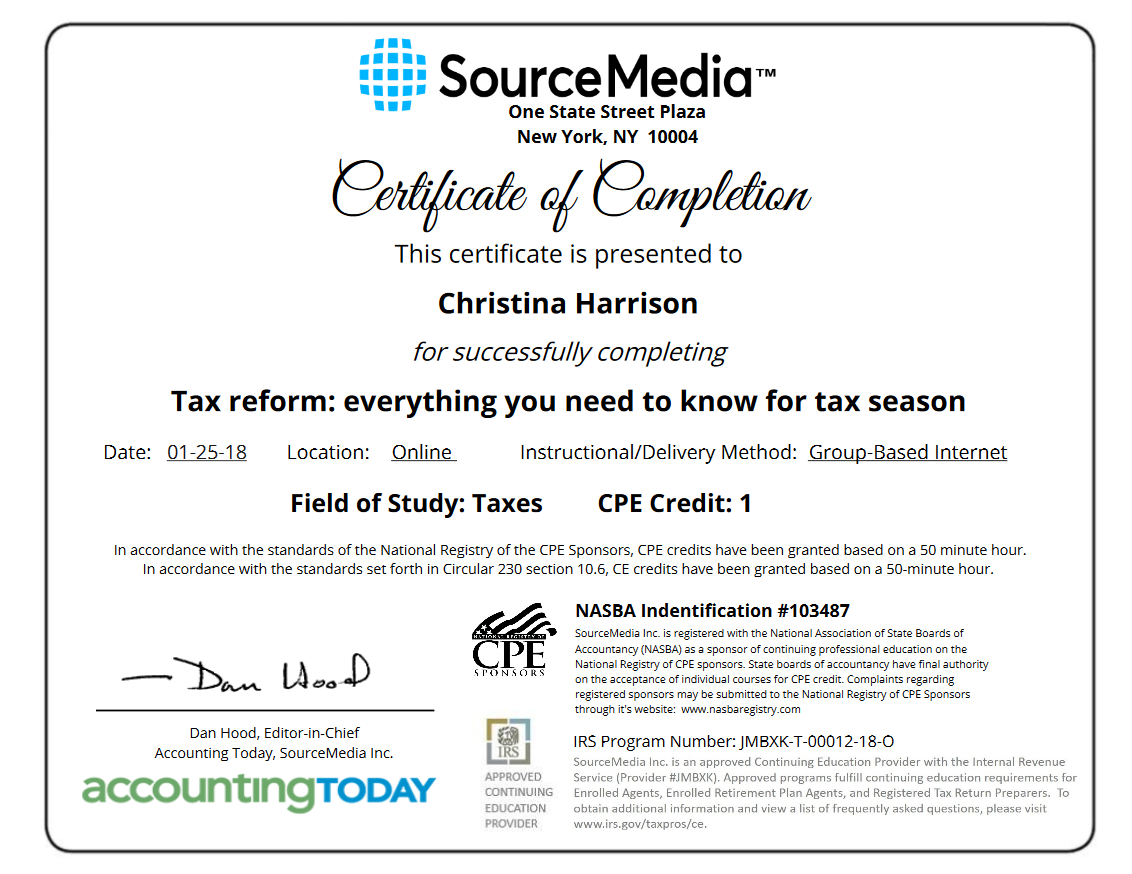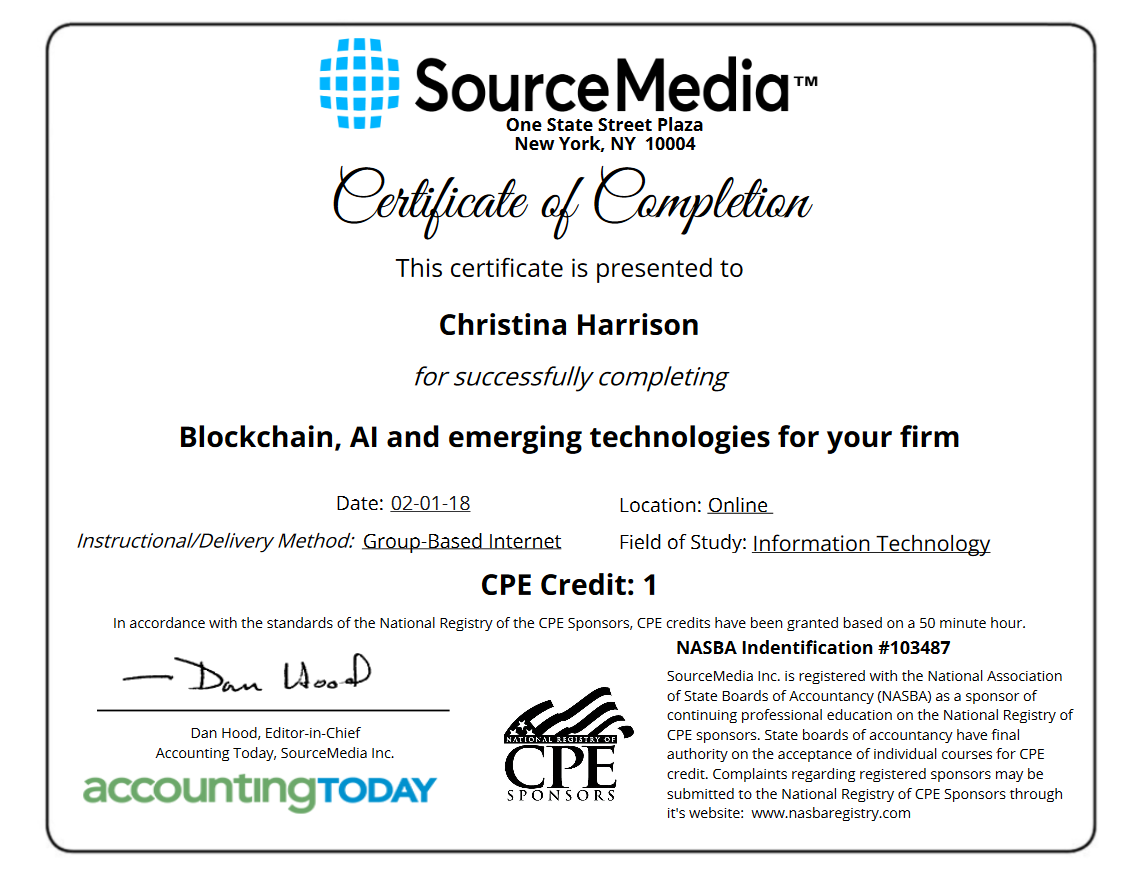 SourceMedia Accounting Today CPE Certificate
SourceMedia is a digital marketing company based in New York City. Accounting Today, which is a publication managed by SourceMedia, routinely produces webinars that are approved for CPE accreditation.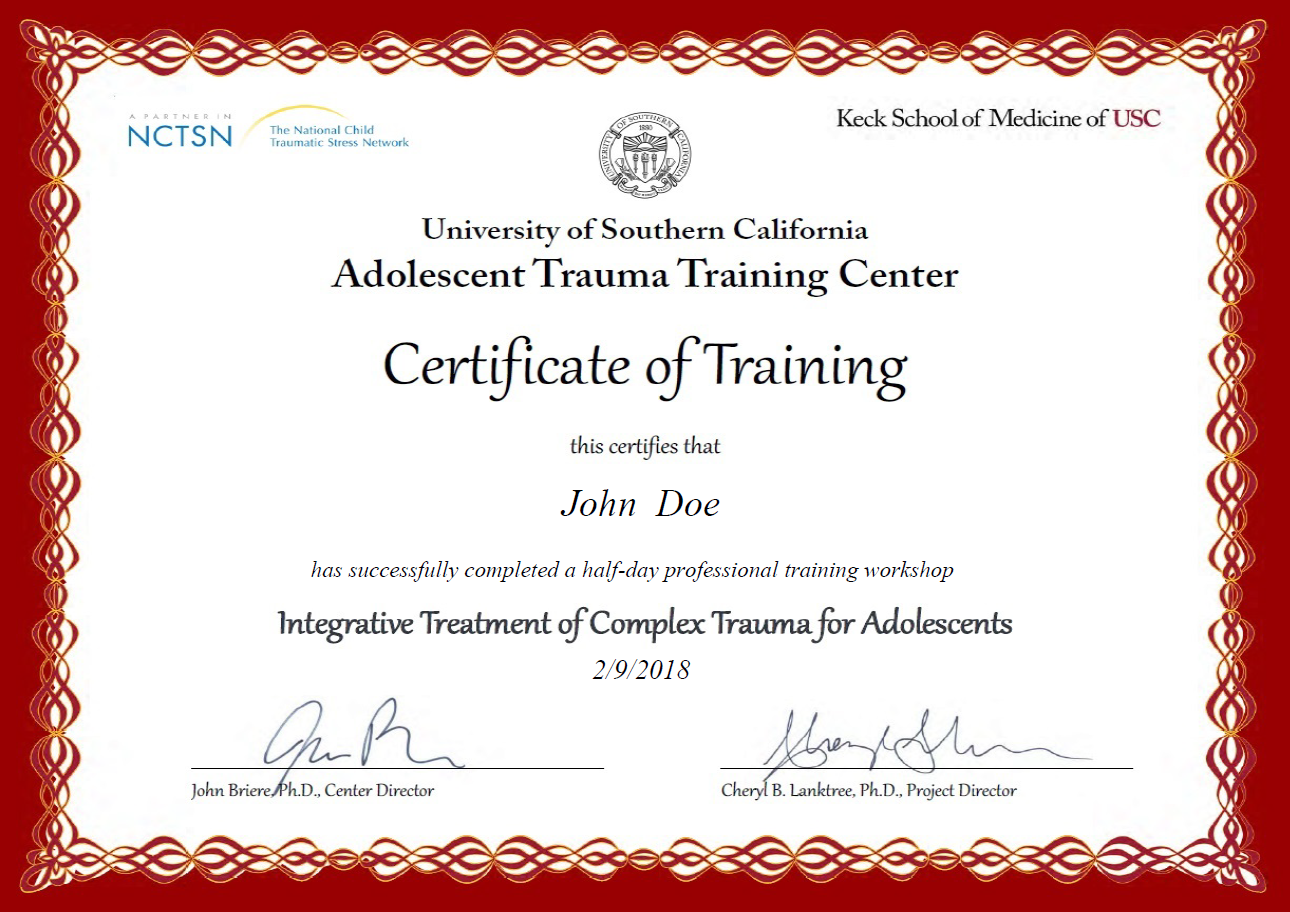 The University of Southern California Keck School of Medicine's Adolescent Trauma Training Center trains clinicians throughout the United States on the evaluation and treatment of Trauma, including Substance Abuse. As a part of continuing education classes conducted by the USC ATTC, certificates of completion are distributed to courses conducted both online and in person.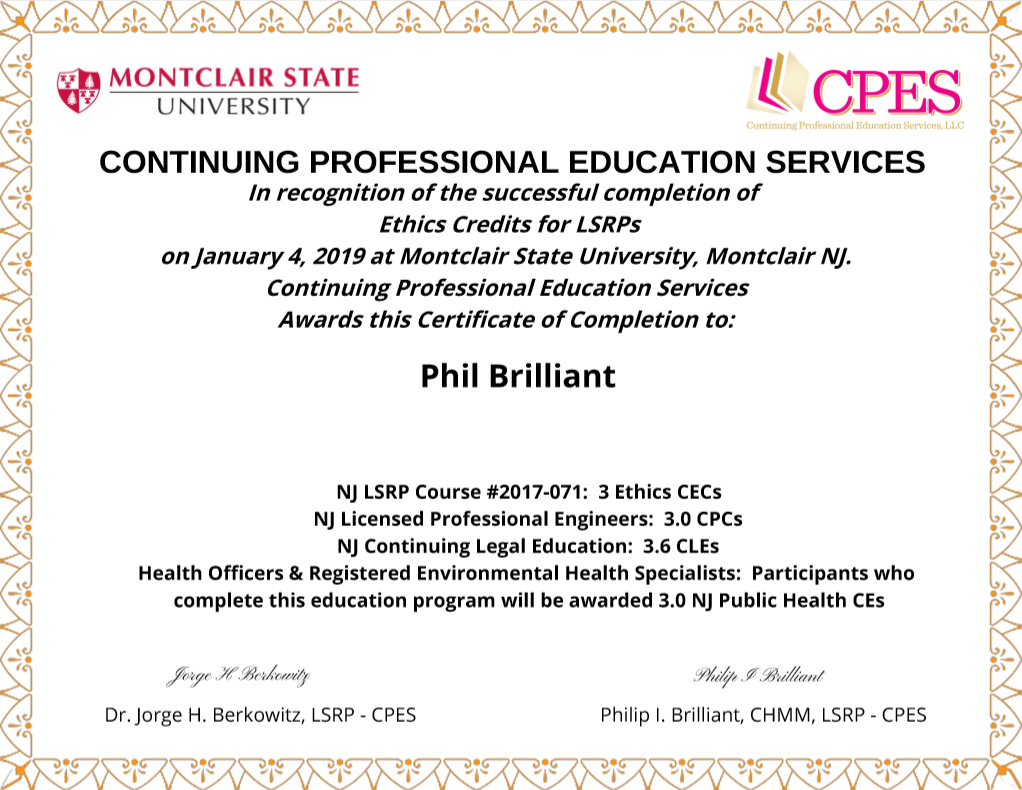 CPES – Certificate of the Month – January 2019
Continuing Professional Education Services, LLC (CPES) is a private company providing continuing education services to licensed and certified professionals in New Jersey and the surrounding region. Founders Dr. Jorge Berkowitz, LSRP and Philip Brilliant, CHMM, LSRP saw the need for a program offering continuing education courses for their own licenses and developed CPES on the campus of Montclair State University but has now spread to other university campuses in NJ.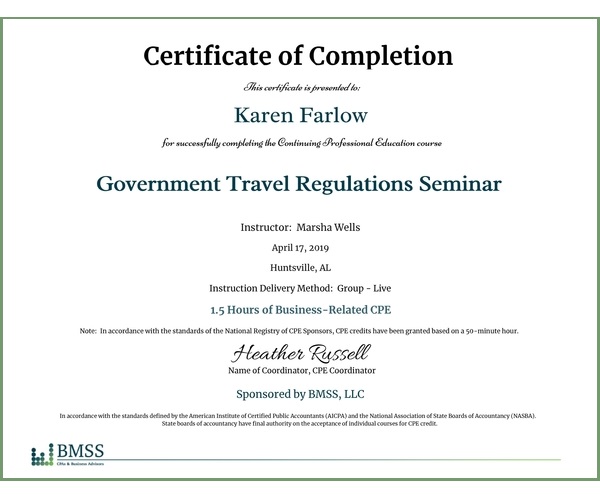 BMSS, LLC is a CPA firm with locations throughout Alabama serving closely held businesses in various industries including construction, manufacturing, credit unions, nonprofits and technology. They provide CPE credits to their attendees participating in in-person events.
Design Your Continuing Education Certificate Right Now for
Free
!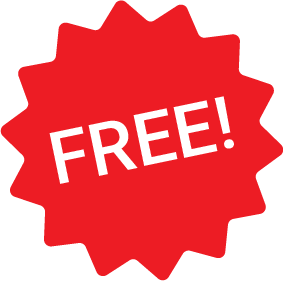 Design Your Continuing Education Certificate Right Now for Free!
No matter how you choose to award and recognize your students, participants, members, or volunteers SimpleCert® is the perfect tool to make the process simple. Sign-up today to create your first free award template! With SimpleCert® you can easily create simple one-off Continuing Education certificates or you can create certificates of Continuing Education for your entire database of participants automatically in bulk! The SimpleCert® system is here to make the job of designing certificates quick and easy!