When was the last time you received a certificate? Perhaps it was a gift certificate, or certificate of achievement recognizing a job well done? It's possible that it has been years since you even thought about printable certificates, because let's face it–everything is digital these days!
But just because people may not be printing certificates as often as in the past, doesn't mean that certificates are less valuable or rewarding. In fact, certificates are even more valuable today, as professionals on LinkedIn and other job platforms seek attractive and meaningful ways to showcase their accomplishments and skills.
Until recently, individuals and businesses had limited ways to create and print certificates, and even fewer avenues to manage and distribute certificates on a bulk scale. SimpleCert® was created to address the needs of all users, whether you want to design a single printable certificate, or need to create and dispatch hundreds of certificates at once.
SimpleCert®'s intuitive certificate maker is a fun and easy way to create printable certificates for any purpose. Even better, you can use SimpleCert® to save, store and send your certificate all through our browser-based platform. Sounds simple, right?
Keep reading–we'll show you several ways you can use SimpleCert® to create certificates for every occasion, and how to get the most out of every unique feature of our online certificate generator.
SimpleCert® has printable certificates for every industry or occasion
For many people the thought of printable certificates conjures memories of sports or school awards. Those easier, more relaxing days when you would receive a certificate and perhaps even cash it in for a pizza party or video rental (okay, we may be dating ourselves on that one…)!
Those same people may be surprised to learn that such certificates are still in circulation today! Coaches, schools and business all rely on printable certificates to award recipients for their hard work, and to keep track of an individual's progress.
The SimpleCert® platform is used by thousands of individuals and organizations around the world for a number of purposes ranging from personal to professional. Here are some examples of certificates SimpleCert® users have created: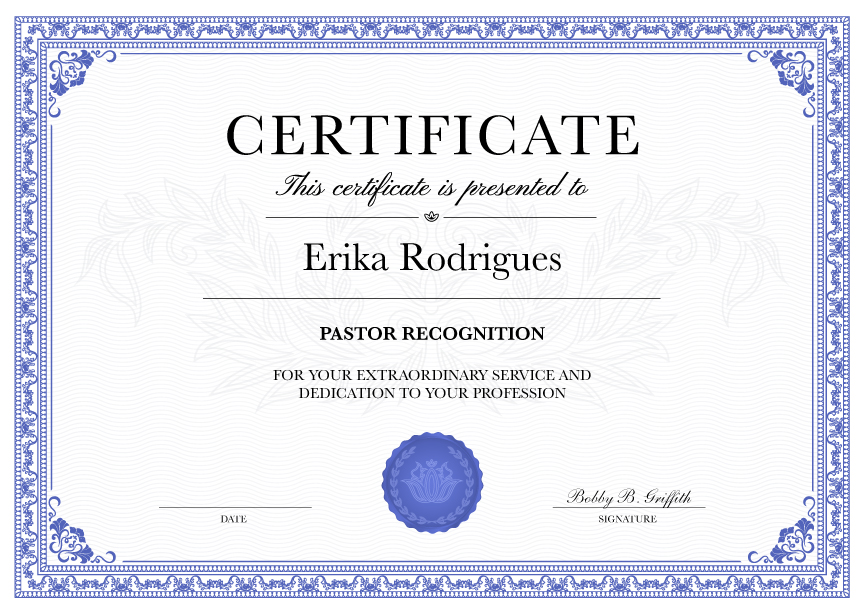 Remember when we mentioned that many people are looking to "bulk up" their professional profiles? Certificates are a low cost and easy way for employers to recognize employee growth and contributions. SimpleCert® certificates can be shared on all of the most popular social media sites.
Small businesses can also use SimpleCert® to design and send one of a kind gift certificates. Perhaps now more than ever, businesses are turning to gift certificates to keep consumers engaged while capacity restrictions are in place. SimpleCert®'s online certificate maker gives you the power to design completely custom gift certificates that can be printed or sent via email to customers of your choosing.
Simply put, there's no limit to the ways you can use SimpleCert®! Whether you want to print or send your certificate via email, there's a certificate template ready to fit your needs. Feeling a creative itch? You can even create your own certificate from scratch!
How to use the SimpleCert® platform to create printable certificates
You've seen the numerous possibilities of SimpleCert®, and by now you probably want to know the most important part: what will it cost? Well… nothing! Signing up for SimpleCert® is completely free, with no credit card required. Free users can create, print and send up to 10 certificates per month.
Once you've created your account, you'll enter the SimpleCert® design studio where you can choose from a vast library of prebuilt certificate templates, or create your own from scratch. You can add your own custom artwork or company logo, and browse an online library of thousands of photos, graphics and icons to make your certificate truly one of a kind.
After you're done designing your certificate you'll have the option to save, print, send and store. If you're using your template to print certificates for one or a few recipients, the process is fairly straightforward. Certificates are saved as PDFs, which can then be printed or emailed directly from the SimpleCert® online system.
For businesses who want to send a certificate to multiple recipients, you can use our bulk certificate API, Zapier connection or Google Forms to upload a list of recipients which will then be automatically mapped to your template. You can then use the SimpleCert® send tool to dispatch your certificates via email.
Our help center is also a great resource for businesses and individuals looking to get the most out of their SimpleCert® experience.
Did we mention that it's totally free to get started? There simply isn't a better or more convenient way to create printable certificates that can be used offline, online or anywhere you wish! Be sure to check out more certificate examples to get inspired.