Certificate of the Month – February 2019 – PauloAndrade.com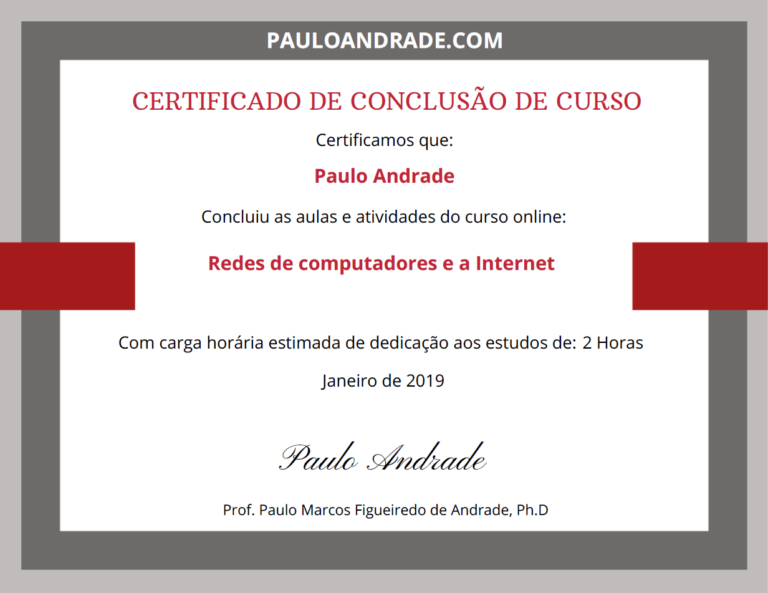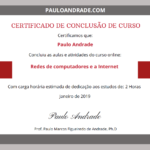 Congratulations to Paulo Andrade, a teacher and consultant for distance learning, https://www.pauloandrade.com, for being selected as the next SimpleCert® Certificate of the month winner! His certificate is simple, clear and a great example of the universality and versatility of SimpleCert®.
PauloAndrade.com is a company providing online courses through Udemy.com, an online learning platform that is aimed at professional adults. Unlike academic massive open online course programs which are driven by traditional collegiate coursework, Udemy uses content from online content creators to sell for profit. However, the platform does not offer certificates for free courses in Brazil. Certificates are only available for paid courses through Udemy. Paulo found his solution by using SimpleCert®.
"I use SimpleCert® because it is the simplest and fastest way I know to provide certificates for my students. I also love the student portal, where the student can see all his certificates and link their certificates to Linkedin, that helps them reinforce their knowledge."
Currently, Mr. Andrade is importing in bulk, using Course Title as a merge field. However, his recipient information originates from a Google Form and per his request, we have been working on integration with Google Forms. We are excited that he will be beta testing this for us in the next few weeks! Mr. Andrade is also working with us to add Portuguese as an additional language to the email template, so expect to see that soon!
We proudly showcase Paulo's certificate of completion template as the winner of the Certificate of the Month Program for Feruary 2019.   By being selected as a certificate of the month winner, Mr. Andrade will receive a free month's subscription!  Thank you, Mr. Andrade, for utilizing SimpleCert® as your Certificate Management System, and for being a valued member of the SimpleCert® community!