Keep it Easy with
SimpleCert Certificate Generator
We're not the only certificate generator on the market, but let's go over why we're the best one. We call ourselves SimpleCert because we are dedicated to making celebrating achievement and giving hard-won recognition an easy street.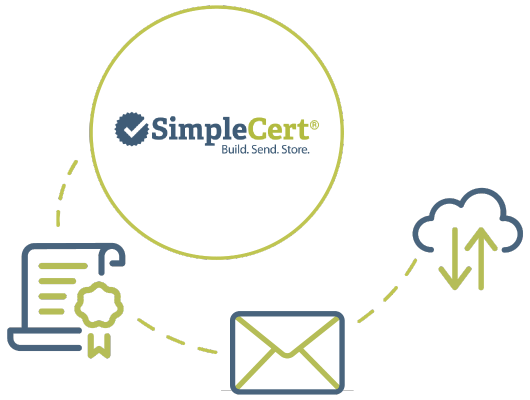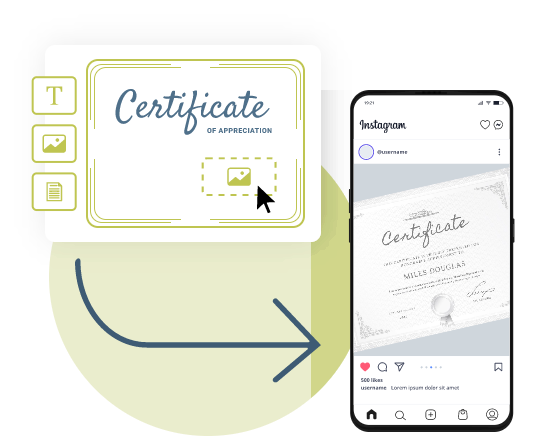 SimpleCert certificates can be instantly shared on social media, no matter what platform you use. Other certificate creation programs and platforms get friendly with only a few social media sites, forcing people who are being recognized for their hard work and achievement to choose where they can celebrate.
Not with SimpleCert!
No matter what accomplishment you're celebrating or where you choose to show it off, our job is to make it as easy as we can to do just that.
Frame Your Recognition Your Way
More doesn't always mean better, if anything it usually means more confusing and difficult. SimpleCert's dedication to simplifying certificate creations means giving simple, but powerful tools to make your award and certificate designs unique and more personal to whoever has earned them.
This is a great way to separate your online class or professional workshop from others, to make students feel appreciated for their hard work, and underscore the importance of achievement.
Just take a look at what you can do with Certificate Maker!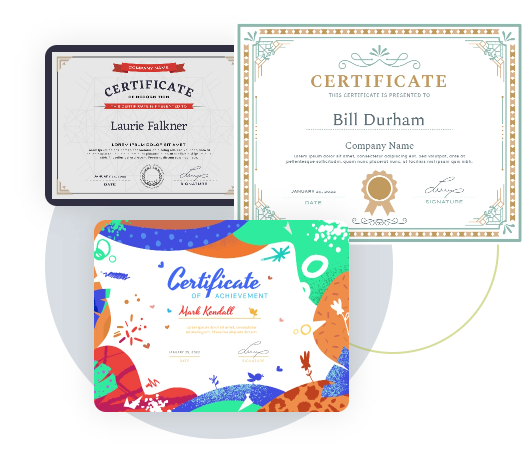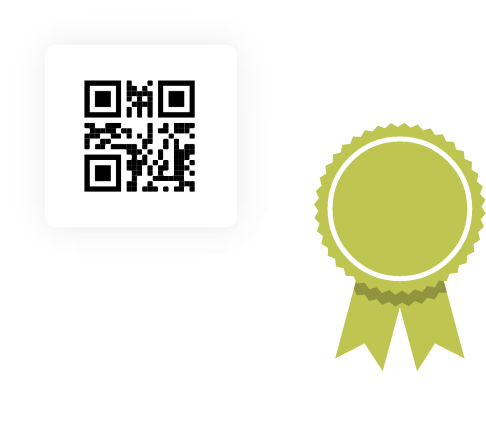 Leave the Badge and Verify
Continuing education and professional training are both great steps to take for bettering yourself, and absolutely worth celebrating. There are many classes and workshops that can help you get a promotion, a better job, or even enter a new career, but with the internet being what it is- how does an employer know your certificate is the real deal?
Some certificate generator companies use badges, receipts, and links, but being that SimpleCert makes awards and certificates simple:
Why not a QR Code?
Your hard work should be recognized and give you a lift up in the world. Make sure they know you've gained the skills and your achievement can't be taken away from you.
Keep it Simple from Start to Finish
Don't you hate having to fill in information over and over again when running your class? Who has time to do data entry when all the information has already been collected by other platforms you use?
That's why we at SimpleCert connect with Zapier and a host of other collection platforms, from Mailchimp to Wufoo and Google Forms to Gravity Forms.
Discover certificate generation that includes a seamless easy street, from start to finish.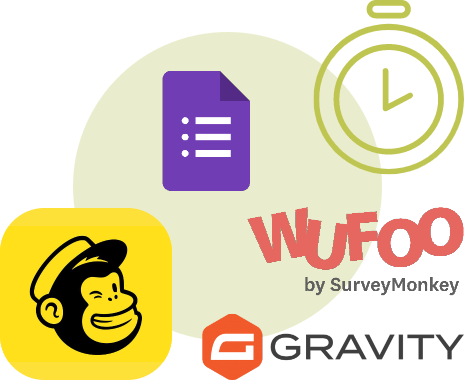 Ready to walk the easy street to recognize your students or employees? Make an account with SimpleCert and get your first 10 certificates on us!