Yes. Simply navigate to the "Store" module, and select "Projects". Locate the project that you wish to add a single recipient to, and select "Add Recipient".
You will have 2 choices to add additional recipients to the existing project:
UPLOAD A CSV OR EXCEL FILE
MANUALLY ENTER
MANUALLY ENTER
Click on manually enter after clicking on Add Recipient. You will be able to edit all the existing merge fields as well. Once you have added this additional recipient, you can then individually email that recipient their certificate, or download/print their certificate for distribution.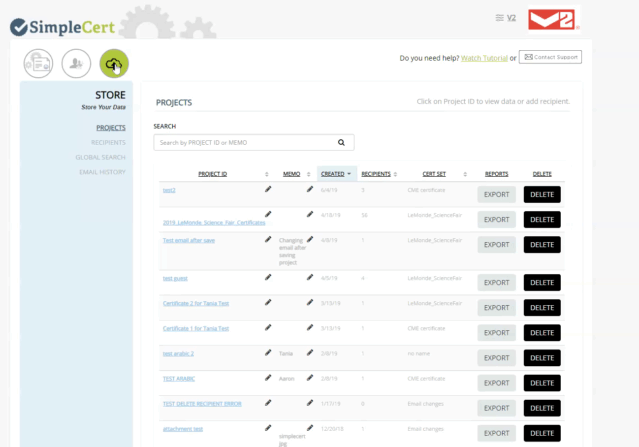 2. UPLOAD A CSV OR EXCEL FILE
You can also add recipients to an existing project by importing another csv/excel file. Please note: The csv/excel file needs to have the same headers as the original file. You may download a header template if needed. Please preview/review and you will add to project. Remember to click on "send to unsent" after new additional recipients have been added.