Yes! Simply follow the same steps to create a project:
Choose a Cert Set
Add your recipients
Save your project
When you get to the Preview step….

Instead of clicking on "Send to Unsent" button (as this will send an email)
Click on Send Later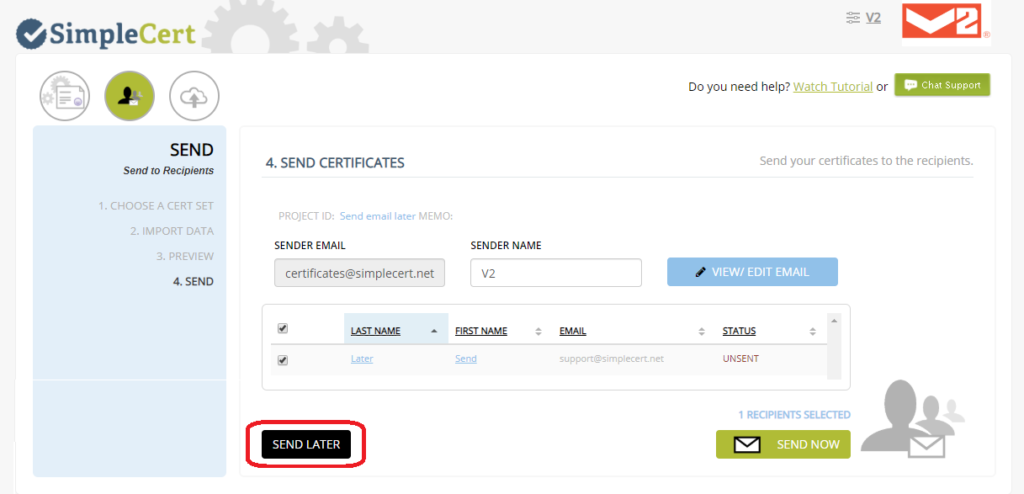 5. If you ever want to send the emails at a later time you can go into the project under the store module (icon with cloud and up arrow)
Click "Send to Unsent" and it will send the emails.
If you are trying to upload previous certificates that you have sent to your recipients in the past (before using SImpleCert) and want to utilize SimpleCert®'s store feature (and resend per certificate feature), this is a great option. Even if the certificate is not sent, it is still part of the recipient's account through the recipient portal.